Our Board
We are lucky to have a passionate, skilled and dedicated board of former youth in care and allies who are elected each year by our members to guide the work of our organization. They strive to ensure that the Fed's strategy is in keeping with our mission, that we are always accountable to youth members, and that we are youth-driven in our approach to achieve our goals.
Current Board Members
Debbie Cox - Board Chair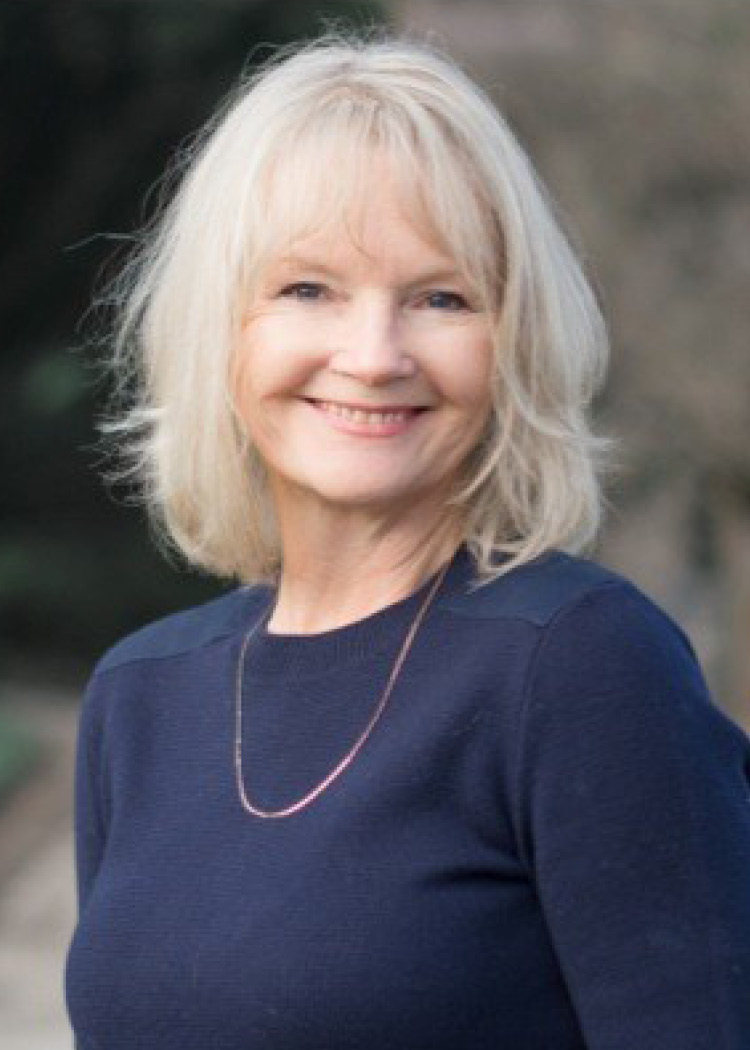 The voices of young people in and from care are making a difference at every level in our communities. As board chair, I am honoured to have the opportunity to contribute and learn from each of you. It's my hope that my experience listening, sharing and building collaborative relationships will bring value to the work of the Fed and help provoke dialogue and action.
With a degree in communications, specialized training in facilitation and collective impact, a deep understanding of global expectations, and more than twenty years' experience bringing corporations, communities and governments together to tackle challenging issues, I bring a strong commitment to fostering positive change for people and communities. As a person with strong connections to youth in and from care, and as president of James Laurence Group, a company that helps drive change through communications, engagement and performance management, I am excited about the direction the Fed and its members are taking. I see the next few years as a time to build on the strong foundation that has been established
From my roots in small northern communities and my experience bringing together different perspectives and interests, I've learned to believe that together we can achieve great things. My goal for this year is to help BC's youth in and from care continue to grow stronger and to help ensure your voices are celebrated across the province and the country.
Katelyn Crabtree - Member at Large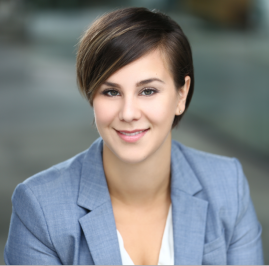 I was driven to be on the Board because I am enthusiastic about the abilities of youth to initiate and drive change.
As a multicultural, First Nation woman from a smaller community who is now working as an urban professional, I look forward to bringing my experiences to connect with and assist youth in care with reaching their goal.
I feel passionately about being a contributing community member and I am continuously looking for ways to be involved, assist and learn from the community. I believe the Fed has many amazing things to offer and I am thrilled to be involved with their work.
Kate Ritchie - Member at Large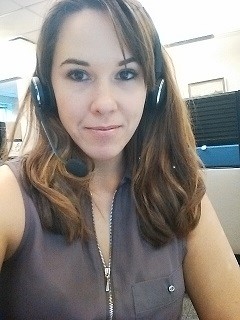 I am very honoured to sit on the FBCYICN Board of Directors. Thank you to all the youth members who met me and voted me in at the February, 2016 SCM. As a former youth in care, I understand some of the barriers that exist for youth in care and I am absolutely dedicated to you!
I was born in Ontario and raised on the beautiful Coast Salish territory of Vancouver and Vancouver Island. I hold a Bachelor's Degree in Social Work and a Master of Arts Degree in Education from the University of Victoria. In academia, I specialized in program development and youth mentorship frameworks, which lead to my first book publication, Fostering Fire: Cultural Mentorship for Aboriginal Youth in Care.
I am employed with the BC Public Service, Information Access Operations, located in downtown Victoria. Previously, I worked as a Youth & Family Counsellor in the non-profit sector, and taught Social Work at a local College. I am also the Coordinator of my volunteer initiative, Fostering Education for Youth in Care and Former Youth in Care, which provides online post-secondary funding information for BC youth and former youth in care. In my spare time, I enjoy hanging out with my family, scuba diving and gardening around our new home in Shawnigan Lake.
Thank you again to all the youth who voted me onto the BOD! To all the aspiring youth in care, go for it – you have it in you!
Gary Tennant - Member at Large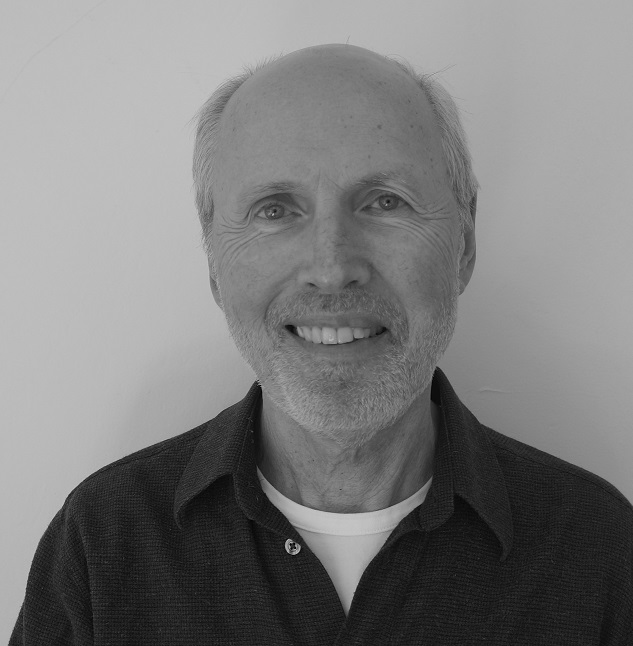 Youth members of the Youth In Care Network have represented the needs of youth in care and youth in transition in presentations to government, social agencies and at public forums – The advocacy is direct from the youth, youth speaking to power. It's an honour to be able to support this work.
My background is in Child and Youth Care. I started volunteering at a neighbourhood house when I was a youth and I loved the work and my path. With a few sidetracks along the way, I was a child and youth care for most of my career – in a group home and then into school programs for disadvantaged youth, then into training staff, which led eventually to teaching Child and Youth Care at Douglas College.
I started working as a consultant to social agencies when I retired from the College. My work now is with teams of workers, developing new programs and initiating projects. Creating change is essential to advocacy, and it certainly keeps life interesting.
So, given my background, I am familiar with some of the issues for youth in care, but I find I learn more each time I talk with the youth about their perspective on services and on planning for the future. I am impressed with how the youth connect with and support each other and how the friendships are maintained and nurtured as youth in care become adults supporting youth in care. It's a pleasure to be part of this organization.
Three ways in which I may be useful to the organization:
Knowledge of the post-secondary system
Knowledge of child and youth care services in metro Vancouver
Advocacy for youth and adults with lived experience as they apply to and enter college/university.
Chelsea Turpin - Member at Large
It's a privilege to be a part of the Federation's board and I'm excited to embark on this journey with a wonderful team of passionate and dedicated individuals.
Being a former child in care, I was drawn to the area of social services and have worked in a variety of organizations in Victoria, BC. I hold a Bachelor's Degree in Child and Youth Care with a Child Protection Specialization from the University of Victoria. Most recently, I have worked in different areas of the Ministry of Family and Children and Family Development including Child Welfare Policy, Adoption Services and Provincial Operations, Child Protection and Aboriginal Policy.
I also volunteer as a Youth Facilitator at the Federation of BC Youth in Care Network Victoria Local where I support event planning and provide advocacy and support to youth in and from care. In addition, I sit on the board of the Lex Renolds Adoption and Permanency Trust Fund. I am immensely passionate about transitioning youth out of care and promoting youth permanency. In my spare time, I enjoy cooking, baking, fitness and the outdoors!
Please note that Chelsea is currently on leave from the board.
Racheal Raven Wright - Member at Large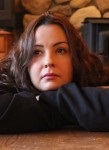 I joined Network and board because of the amazing youth and adults who have so much to share with each other and the community in building resilience and sharing the voices of youth in care! I see the opportunity to share in not only my own experiences (as a former youth in care, Alumni Member, foster parent, aboriginal educational enhancement worker, Child and Youth Care Counsellor and life student of social services), but more to learn from the multifaceted youth and their adult supports about what "works" for them in meeting the needs of youth in care in meaningful ways.
I love witnessing the experiences of others and bringing forward personal story. I go to school for fun, I really enjoy learning about others and expanding my mind to incorporate all that is new, different or diverse from my own understanding.
When I'm not in class I'm hanging out with my animals, spending quality time with close friends and family, participating in cultural activities and volunteering for social justice causes. I also enjoy photography and artistic narratives, meditation, hiking, gardening, homemaking and sharing, good food and cooking, dark comedies and all documentaries. Secret passions: I love all things deep and mysterious! Psychic phenomena and exploring the universe :). One of my personal goals is to laugh more, lighten up and "remember" jokes while expanding and brightening up my dark sense of humour!
Please note that Rachael is currently on leave from the board.
Kian Ghanei- Member at Large
I believe in the power of human connection and engagement. As people, our similarities far outweigh our differences, and together, we form powerful bonds that can overcome all obstacles. As an immigrant who has fled war at the age of 9 and struggled to find his identity, I know that we all have a superhero lying within waiting to be unleashed into the world. Building and maintaining a strong community will not only unleash our superheroes but it will extend our reach to depths unimaginable. I could not think of a better organization to be a part of and it is my honour and privilege to sit on the FBCYICN Board of Directors.
I am a proud father of 2 girls and my wife and I have lived in North Vancouver for most of our lives. I obtained a degree in finance from the University of British Columbia in 2003 and I've been running a Financial Advisory practice for 14 years. With a background in finance and investment management, I plan on doing my part in raising public awareness and establishing the funding required to implement programs targeting the support and advancement of our youth.
I am very thankful for your votes and I cannot wait to meet every single one of you at our upcoming events. THANK YOU!

Download Board Minutes February 2017 adopted.pdf
(465.45 KB)

Download Kian.jpg
(17.11 KB)

Download Lex.jpg
(11.34 KB)