Ambassadors for Reconciliation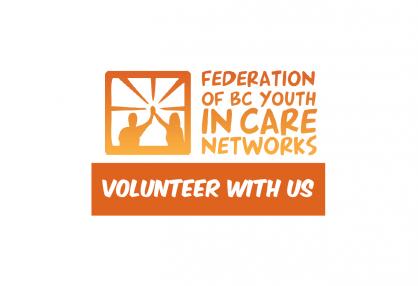 Deadline to Respond: Friday, September 1, 2017
In 2014, the Truth and Reconciliation Commission of Canada published its final report recommending 92 Calls to Action on how to move forward in true reconciliation between Indigenous and non-Indigenous Canadians. Within the 92 Calls to Action include five that are specific to child welfare and the legacy that has been left as a result of residential schools.
The Fed is committed to playing an active role in fulfilling these Calls to Action and ensuring that our programs and services are culturally grounded and culturally safe for Indigenous and non-Indigenous youth in and from care.
What does Truth and Reconciliation mean to you and what would you like to learn about? In developing our Reconciliation Tour, the Fed needs to hear your voice, your truth, your lived reality, and where you stand on Truth and Reconciliation in Canada. Our vision for this youth-driven initiative is to have a unified, diverse team of youth Ambassadors who support peers in and from care to increase and/or share their knowledge about the experience of Indigenous people in Canada, create safe spaces for conversation and inquiry, and identify possibilities for how to live in reconciliation.
Join us as we collaboratively define 'reconciliation' together based on the voices of youth in and from care while exploring high-level facts that influence the modern day experience of Indigenous people in Canada. Throughout our journey, we hope that together we can identify some key topic areas for further discussion as we prepare a workshop to invite other youth in and from government care into similar conversations across the province.
In order to do this, we need your voices, ideas, and skills. Over the next several months we plan to host dialogues between Indigenous and non-Indigenous youth in care across the province. We are looking for youth and alumni in each of the four regions (North, Interior, Coast-Fraser, & Vancouver Island) who will be a part of facilitating these dialogues between Indigenous and non-Indigenous youth in and from care around the province.
We are looking for 8 to 10 youth with the goal of having at least 6-8 our ambassadors to be of Indigenous ancestry.
Start Date: Friday, September 1, 2017 End Date: Saturday, March 31, 2018
Time Commitment: Approximately 82 hours
Supervising Staff: Gabby Hillis, Program Manager
Interested? Contact Gabby at:
E-mail: gabby.hillis@fbcyicn.ca | Facebook: "Gabby Hillis fbcyicn" | Phone: (604) 527-7762 (ext. 113) or Toll-Free: 1-800-565-8055 (ext. 113)
Key Responsibilities:
Work collaboratively within a team of young people, alumni, community partners, Elders, and staff
Attend a mandatory orientation and facilitation training
Attend planning meetings on a conference call every week
Assist with creating a workshop structure
Conduct research
Network within communities and conduct community asset mapping
Assist with organizing workshops, consultations, activities, and events
Lead small groups of participants through the workshop
Provide peer support
Answer general participant questions about the workshop and the tour
Being professional (punctual, accountable, share perspectives respectful, create space for others)
Create safety and well-being for others
Educate others on the Federation's Code of Conduct
Record and/or share feedback for video journal edits
Maintain a journal of thoughts and/or pictures as a Reconciliation Ambassador
Share ideas and input into the creation of community dialogues including key questions and deliverables, community contacts, and structure
Participate in the creation of a final report.
Skills/Knowledge we're looking for:
An awareness of the impact of residential schools and colonization on the Indigenous people of BC
Humility and empathy and an ability to speak and listen with an open mind and an open heart
An interest in learning about what Reconciliation means for young people across BC and creating a common understanding
Ability to plan and follow through with assigned tasks
Respect and understanding of diversity
Facilitation and/or training experience
Ability and interest in public speaking
Self-reflection and having a willingness to grow personally, to support your peers to grow, and to help the FBCYICN grow as an organization
Interest in learning and/or sharing knowledge about Indigenous history in Canada
Accountability, reliability, and punctuality
Understanding and passion for the FBCYICN and the issues impacting Indigenous youth in care
An openness to diversity and an ability to connect with diverse groups in a compassionate and tactful way
Other requirements:
Have or willing to obtain:
Identification for travel
Access to a computer and the internet
Reliable phone access
Training provided and required:
Orientation on the FBCYICN and the Canada 150 Project
Cultural humility and facilitation training
Must attend the orientation day (the weekend of September 29, 30 and October 1)
Feedback model
Facilitation techniques
Peer support
Public speaking
Indigenous history in Canada
What you'll get:
Recognition including being named in publications like e-newsletters, Power Pages magazine, websites, social media, and at our annual Volunteer Appreciation
Networking with professionals and leaders (both youth and adults) in the child and youth sector, media, and the public
Experience working as part of a professional, collaborative team, working on a communications and project plan, and shaping awareness of this great organization!
Reference letter if requested
Participation in this committee will count towards volunteer hours for youth members (every 20 hours means $100 in your pocket)!
Travel Costs - Opportunity based on your location to travel within your region to deliver presentation including meal per diems, and travel costs as required
Acknowledgment for full participation in the tour evaluation report
Certificate of Recognition
An opportunity to develop further understanding of the diversity of Indigenous and non-Indigenous youth in care across BC
Reference letter if requested