Extreme Team Peer Mentor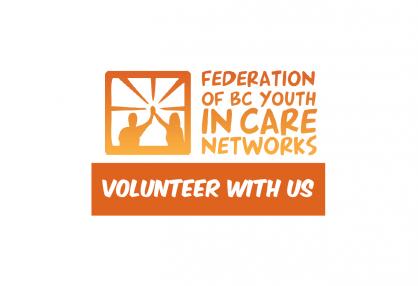 Dates: April 1 to June 10, 2019
Deadline to respond with completed application form: March 22, 2019 by 4:00 PM
This volunteer opportunity is open to Fed members aged 14-24 from across BC.
We are looking for 5 Extreme Team Peer Mentors to help support and mentor groups of 5-7 youth at the next Youth Retreat (SCM) taking place from May 31st to June 2nd at Zajac Ranch in Mission, B.C.
As an Extreme Team Peer Mentor your role is to help other youth participants to feel safe, welcomed and engaged. To help you to do this you will need to attend planning and training calls weekly. You will provide support to groups of 5-7 young people throughout the weekend by checking in with them, creating opportunities for them to connect with you and other youth, and answering any questions they have and when needed connect them with the right staff member/adult support.
*You must be able to attend SCM #77 May 31st to June 2nd 2019
*Must have attended at least 2 Youth Retreats (SCMs) and be available to attend an upcoming training meeting
*You cannot volunteer as both a Facilitator and Peer Mentor at the same retreat
Time Commitment: Approximately 2 hours a week + retreat = approximately 50 hours in total
This will break down to approximately:
5 hours for planning and debriefs
10 hours of training
35 hours at retreat
Key Responsibilities:
Attend planning/ training meetings on a conference call every week (about 2 hours each week)
Act as a leader and mentor for the weekend
Provide peer support
Be responsible for checking in with 5-7 youth participants that will be assigned to you
Help all participants feel welcomed and included
Bring any member concerns to FBCYICN staff
Set a positive example by participating in the weekend: attending workshops, activities, going to bed etc.
Must attend the training meeting
Must be able to attend the entire retreat – non negotiable
Skills/Knowledge we're looking for:
Ability to approach fellow youth you do not know well in a genuine, kind and supportive way
Basic understanding of diversity and varying needs of youth in and from care, and a respect for those differences
Planning and follow through
Experience attending at least two youth retreats (SCM)
Training provided and required:
What you'll get:
Volunteer hours counted towards honorarium (every 20 volunteer hours equal to $100 and can earn over $200 upon completion of role after the retreat; exact amount depends on number of volunteer hours completed)!
Experience as peer support
Provincial recognition (i.e. in our youth in care magazine called Power Pages)
Reference letter if requested
Volunteer Performance Review with lead staff
Interested? Contact Shannon and ask for an application form at:
Email: Shannon.dolton@fbcyicn.ca
Facebook: Shannon Dolton FBCYICN
Phone: 604 353 3495