Hospitality Support Staff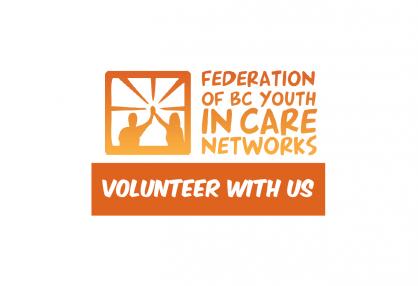 Deadline to Respond: Tuesday, October 17 at 4:30 PM
Overnight Hospitality Support Staff play a crucial role at the SCM. Not only are you viewed as a role model but your presence and energy help to establish a safe and comfortable space for the participants. You serve as an extra set of eyes and hands for the staff team and to make sure all participants are safe and comfortable in the designated areas that are open all night.
As a designated support person, you agree to remain awake and available for support in the Hospitality Suite(s) for the hours it is to remain open to participants. In addition to being available for support, you are also responsible for ensuring the participants are respecting the camp and each other during the night. You will also be responsible for all First Aid incidents that may occur after 8:00 PM. All Hospitality Support Staff will be the main staff on from 8:00 PM to 8:00 AM and will be the designated "go-to" staff for the participants for any questions they may have, concerns and support.
In the event of a crisis during the hours of 8:00 PM – 8:00 AM, you will be responsible for immediately reporting to designated FBCYICN staff (Brittaney Andreychuk or Jules Wilson).
Hospitality staff will receive a $400 honorarium plus reimbursement for any travel expenses to and from the camp including mileage.
Required: A current criminal record check that is less than two years old. Should you require a renewal, FBCYICN will cover the cost.
*You must be able to attend the retreat November 3rd to 5th, 2017
Shift 1
Start Date: Friday, November 3, 2017 from 6:00 PM to Saturday, November 4, 2017 at 4:00 AM
Start Date: Saturday, November 4, 2017 from 6:00 PM to Sunday, November 5, 2017 at 4:00 AM
Shift 2
Start Date: Friday, November 3, 2017 from 10:00 PM to Saturday, November 4, 2017 at 8:00 AM
Start Date: Saturday, November 4, 2017 from 10:00 PM to Sunday, November 5, 2017 at 8:00 AM

Time Commitment: 10 hrs per night, 20 hrs total
Supervising Staff: Brittaney Andreychuk, Operations Manager
Interested? Contact Brittaney at:
E-mail: brittaney.andreychuk@fbcyicn.ca | Facebook: "Brittaney Andreychuk fbcyicn" | Phone: (604) 527-7762 (ext. 115) or Toll-Free: 1-800-565-8055 (ext. 115)
Key Responsibilities:
Main staff from 8 PM to 8 AM (FBCYICN Staff will remain awake until 12 AM)
Positive role model and support for participants (I.e., making sure participants feel safe, welcomed and engaged with other participants)
Organize and help with camp clean-ups
Cabin wake-ups and nightly cabin checks (cabin wake-up times will be on agenda)
Setting up evening activities and special events
Coordinate and facilitate evening activities and free time activities
Main staff for all crises that might occur in the evenings (between 8:00 PM – 8:00 AM)
Will be responsible for connecting with Brittaney and Jules in the mornings to update them on who might have stayed up all night, and if any problems occurred
Assistant First Aid (must have valid first-aid certificate – send a copy to Brittaney)
All activities (crafting, games, etc.,) is put away by no later than 3:00 AM and all participants are encouraged to try to get some sleep. After 3:00 AM there is nothing for them to do.
Any young people who decide to stay up, but are falling asleep in the hospitality area are then told to go to bed
Making sure all participants are respecting each other, following our code of conduct, and camp guidelines
Skills/Knowledge we're looking for:
Experience working with young people
Passion about the FBCYICN mission and values
Depending on the role: driver's license, crisis training, first aid training