New Staff Hiring Committee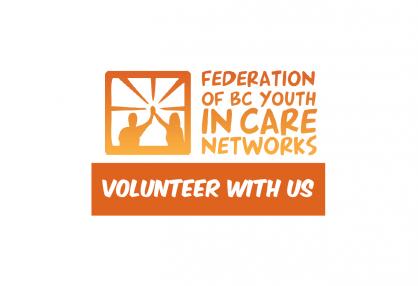 Dates: March 14-15, 2019
Time Committment: About 4 hours of pre-interview prep and about 15 hours of interviews, debriefing, and recommendations
Deadline to Respond: March 8, 2019, 4 PM
This volunteer opportunity is open to youth aged 14-24 and Fed alumni members (25+) in the Lower Mainland and on Vancouver Island.
Are you great at reading people? Do you have a sense of the Fed's work and get excited by the fact that we are now hiring? Exercise your member perks by sitting on a selection committee and help expand our staff team! The Federation of BC Youth in Care Networks (FBCYICN) is looking for 2 youth members (one over 19 years old and one under 18 years old preferably) and 1 alumni to sit on our Hiring Committee. The committee would be responsible for recommending successful applicants for our new Community and Cultural Connections Coordinator and Events/Special Projects Coordinator
**Please note that the final decision regarding hiring will be made by the Executive Director after recommended candidates have met with the existing staff team. **
To be eligible for this volunteer opportunity, you must be available on the following dates and times:
Phone meeting to go over expectations and preparing for interview process
1 hour phone call happening between March 11th and 13th
Interviewing Candidates (lunch provided):

Thursday March 14th from 9:00am to 5:00pm
Friday March 15th from 9:00am to 5:00pm
Key Responsibilities:
Reading over the shortlist of cover letters and resumes provided by the Fed
Asking interview questions of applicants as part of an interview panel;
Evaluating candidates according to our rating system;
Completing a hiring committee evaluation;
Making a recommendation to the Executive Director about who you think we should hire; who you think is the best fit; and
Representing the Fed in a fun and professional way!!!
Skills/Knowledge we're looking for:
Reading, writing and comprehension;
Evaluating fairly based on facts and without personal bias;
Ability to deal with conflict and the sharing of different ideas and viewpoints;
Ability to keep STRICT confidentiality (i.e., not sharing information with others); and
Knowledge of the Fed and how we do things
Training provided and required:
Teleconference to review roles, responsibilities and what to expect.
What you'll get:
For Youth Members:
Time counted toward an honorarium (every 20 hours, you receive $100)!
Travel and accommodations covered or reimbursed
An opportunity to represent the FBCYICN in a super important way!
Letter of reference if requested
Recognition in our Power Pages magazine
Insight into the hiring process and how staff are screened and hired and direct input providing staffing recommendations
For Alumni Members:
An opportunity to represent the FBCYICN in a super important way!
Recognition in our Power Pages magazine
Letter of reference if requested
Insight into the hiring process and how staff are screened and hired and direct input providing staffing recommendations
Interested? Contact Shannon by March 8 at:
Shannon Dolton – Shannon.dolton@fbcyicn.ca
Facebook: "Shannon Dolton FBCYICN"
Phone: 604 353 3495