Youth Retreat Planning Committee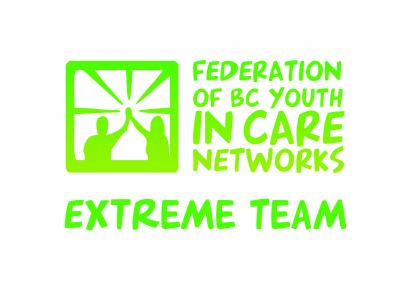 Deadline to Respond: Sunday, September 15, 2017
We are looking for Retreat Planning Committee Members to help plan, organize, and lead our next Youth Retreat from November 3rd to 5th at the Evans Lake in Squamish. As a Retreat Planning Committee Member, your role is to attend planning meeting conference calls every week, create the weekend agenda that includes workshops, consultations, fun activities and events, assist staff with running the event, and lead and support groups of 6 – 8 young people. During the retreat, you will be supporting new young people by creating group guidelines, leading check ins and outs, and providing peer support. You will also provide opportunities for members of your group to share knowledge, and create space for everyone to be heard and feel included while remaining neutral in the discussions (not taking sides).
*You must be able to attend the retreat November 3rd to 5th, 2017
*Position may carry over to next retreat weekend*
*Must have attended at least 1 Youth Retreat and attend an upcoming training meeting.
Start Date: Sunday, September 24, 2017 End Date: Friday, November 17, 2017
Time Commitment: Approximately 2hrs a week + retreat= Approximately 50hrs in total
Supervising Staff: Brittaney Andreychuk, Operations Manager
Interested? Contact Brittaney at:
E-mail: brittaney.andreychuk@fbcyicn.ca | Facebook: "Brittaney Andreychuk fbcyicn" | Phone: (604) 527-7762 (ext. 115) or Toll-Free: 1-800-565-8055 (ext. 115)
Key Responsibilities:
Attend planning meetings on a conference call every week (about 2 hours each week)
Assist with creating a retreat Agenda
Assist with organizing workshops, consultations, activities, and events
Lead small groups of participants at the retreat
Provide peer support
Help new participants feel welcomed
Answer participant questions about the retreat and the agenda
Bring any member concerns to FBCYICN staff
Skills/Knowledge we're looking for:
Planning

and follow through

Respect and understanding of diversity

Facilitation Training/Experience

Ability and interest in public speaking

Experience attending at least one retreat
Training provided and required:
Must attend the orientation day
Attended at least 1 SCM
An asset (bonus!) if attended a FBCYICN Leadership Retreat before
What you'll get:
Volunteer hours counted towards honorarium (every 20 volunteer hours equal to $100 and can earn over $200 upon completion of role after the SCM; exact amount depends on number of volunteer hours completed)!
Event planning experience

Facilitation experience

Provincial recognition (i.e. in our youth in care magazine called Power Pages)

Invitation to our annual Volunteer Appreciation Celebration

Reference letter if requested