Leadership Council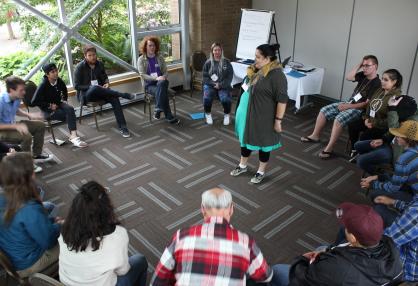 The Fed is committed to engaging and amplifying the voices of youth in and from care. The Fed's Youth Leadership Council is a brand new way you can practice your leadership skills and make sure the voices of youth are heard by the Fed staff team and decision-makers across the province.
You asked us to find new and innovative ways to connect youth members directly to Fed planning and decision-making. The Youth Leadership Council is an important first step to making sure you have a consistent and recognized voice at every planning table.
The Leadership Council will bring forward the perspectives and lived experience of youth from every region in BC: the Interior, the North, Vancouver Island and the Coast Fraser region.
The Leadership Council will officially be launching in the next few weeks. We are excited and eager to get started
Please stay tuned for bio's on the youth and alumni members as well as updates on what the council will be working on for the Fed's 25th year.
If you have any questions regarding the Fed's Youth Leadership Council please contact
Shannon Dolton - Engagement Coordinator
604 527 7762 ext 109