Our Staff
Fed staff members are responsible for maintaining and overseeing our programs and services. They must be knowledgeable and passionate about young people and are deeply committed to meaningful youth-engagement.
Please connect with any of our staff team if you have any questions about the Fed! Contact a Fed staff!
Marcey Amaya, Program Coordinator
Hola everyone! My name is Marcey Amaya, one of the program coordinators at the Fed.
I am privileged to say I was born and raised on the unceded Coast Salish lands of the Musqueam, Squamish, and Tsleil-Waututh peoples. My first baby steps were taken in East Van, but I've been all over Turtle Island (North America.) My mom migrated here from Nahua lands, also known as El Salvador. I'm always looking for ways to connect with my heritage, Indigeneity and culture!
For the past several years I've been working in the non-profit sector, specifically with organizations that serve children, youth and young adults. Prior to my position at the Fed, I was teaching social justice and anti-oppression through an art, photography, and storytelling lens in high schools across the Lower Mainland. My work has focused on program design, curriculum development, accessibility, community engagement and facilitation. I'm continuing my learnings in anti-violence, anti-oppression and decolonization by exploring systems of change and reform.
The work I have done has always been centered around building leadership skills and capacities of youth and young people. I want to amplify youth voices and advocate for their needs during my time here at the Fed. I see myself as a magical guide on the side to the expertise and knowledge of young people.
I'm a creative person. I love art, photography, video games and playing the ukulele. You can find me in the mountains during the spring, at lakes when it's summer, looking for amanita muscaria mushrooms in the fall, and crocheting or painting at home in the winter. I am a Fed Alumni, certified dog mom, proud Latin American woman, home cook, and a weird, introverted extrovert. Ask me about the time I got lost in the mountains, what my current favorite thing to cook is, how my garden is doing, the wonderful kingdom of mushrooms or about my dog!
Rebeckah Bird, Program Assistant
My name is Rebeckah Bird (They/Them), and I am a Program Assistant here at the Fed.
I am a young queer Indigenous artist living on the territory of the shíshálh Nation, also known as the Sunshine Coast, with my fiancé and two dogs. I myself was a child in care originally from a small Aboriginal town called Fort Smith (Thebacha in the Chipewyan language, which means "beside the rapids") in the southeastern portion of the Northwest Territories. Fort Smith is the main gateway to Wood Buffalo National Park and home to the Salt River First Nation and Chipewyan people.
My mother and I moved to Vancouver in 2014, but I, unfortunately, ended up on my own at 15 in the big city. Growing up I did not have the opportunity to go to elementary or high school and found myself working full time as a manager at a cafè at age 16. In 2018 I moved myself and my pets to the Sunshine Coast in my van/home to attend an adult alternative school and (finally) graduated high school with my Dogwood diploma with the grad class of 2021. I was able to do so with the help of my teachers, youth worker, AYA, and other amazing people that are part of my support system.
I have my own small business selling my art creations and working towards furthering my education in youth worker/art therapy.
Lorena Bishop, Executive Director
Hi, I'm Lorena Bishop, the Executive Director (ED) at the Fed.
I grew up on the East Coast on the traditional territory of the Mi'kmaq people. On my paternal side I am of Mi'kmaq heritage and 11th generation French settler, and of British ancestry on my maternal side. I currently have the privilege of living on the unceded, traditional territory of the Kwikwetlam, Stó:lō, Qayqayt, and Tsleil-Waututh First Nations.
I grew up in government care in Nova Scotia and have spent over 20 years advocating to help create a better experience for my siblings in care.
I hold a Bachelor of Arts in Industrial and Organizational Psychology, as well as a certificate in Human Resources Management. I was a recipient of the Child Welfare League of Canada's Leadership Award and helped support and advocate for the creation of BC Child and Youth in Care Week.
As the ED, I am responsible for supporting and leading our Fed Family to make sure it meets the needs of our members based on the goals and plans we create and approve together. This involves things like supervising staff, reporting to the Board of Directors, liaising with our partners, and ensuring we have the resources we need.
Taylor Burnett, Program Coordinator
Hello! I'm Taylor Burnett, a Program Coordinator at the Fed.
I come from Southwestern Ontario and Montreal, the traditional territory of Anishinaabek, Haudenosaunee, Lūnaapéewak, Attawandaron and Kanien'kehà:ka peoples respectively. The ocean and mountains have lured me to the west coast. Currently, I have the privilege of residing on the traditional and unceded territories of the Coast Salish peoples–Sḵwx̱wú7mesh, Stó:lō and Səl̓ílwətaʔ/Selilwitulh and xʷməθkʷəy̓əm Nations — known colonially as Vancouver. Most often, I can be found rock climbing and hiking with my camera or on my couch playing video games while my body recovers.
I hold a BA from McGill University with specialties in Anthropology, Indigenous Studies, and Canadian History. I have had the privilege of working with youth within mental health advocacy, community and workplace programming, as well as frontline support services.
My work has always been focused on promoting personal and community wellness with the guiding principle of self-determination. In my role at the Fed, I work alongside young folks to develop and deliver impactful programming that supports their current needs.
Chelsea Canuel, Program Coordinator
Hello and greetings from the BC interior! My name is Chelsea Canuel, my pronouns are she/her and I am Program Coordinator here at the FED. I acknowledge that I am a guest on the traditional territory of the Secwepemc and Tsilhqot'in First Nations (also known as Williams Lake) and am grateful for the opportunity to work and play within these beautiful lands.
Growing up in a small northern town meant little access to the same youth supports, services and opportunities that larger centers often have. The older I got the more these gaps became obvious to me, and I started on a path focusing on child and youth advocacy and support. This path has included working with children and youth in various settings including classrooms, programs, one-on-one mentorship and child service agencies. I graduated from the University of Victoria with a Bachelor of Social Work in 2021 and after a few stops along the way, have landed here at The Fed and I could not feel more at home.
Connecting with youth has always been my point of strength, maybe that's because I am still a teenager inside. I find that I am constantly amazed by the young minds I work with and recognize them as holding some of the most innovative ideas to date. I am excited to be a part of the network that will help to support our future leaders and changers of the world.
Shannon Dolton, Program Coordinator & Team Lead
Hi everyone, I'm Shannon Dolton (She/Her), Program Coordinator at the Fed.
I have the honor of living, working and playing on the traditional and unceded territories of the xʷməθkʷəy̓əm (Musqueam), Squamish, Tsleil-Waututh and Qayqayt Nations – now known as New Westminster. I am a Lower Mainland BC girl through and through. I was born in Vancouver, raised in Burnaby and have lived in New Westminster for the past 10 years
I have had the privilege to work with youth in a variety of settings including one-to-one home support, low barrier crisis intervention and drop-in centers, and life/parenting skills development. My educational background is a combination of Child and Youth Care with Women's Studies and Gender Relations.
My role at the Fed is to support Membership, Volunteering,121 Support, Fed Connects, our Locals and our Internship Program. I am consistently honored and amazed to be able to work alongside youth in and from care across BC. My work is guided by the belief that when given the space, tools and supports – young people in and from care can do anything!!!! I say this because I have seen it and continue to witness the resiliency, strength and magic of this community.
I am a Queer, intersectional feminist cat mom who likes to think of myself as a grown up with a healthy balance of childlike whimsy and a touch of 80-year-old grandma. I am an avid tea-drinker, reader, unicorn collector and believe in the power of Wonder Woman and words.
Vi Ho, Youth Intern
Hello! My name is Vi, and I am excited to be one of the youth interns!
I was born, raised and am currently living on the traditional land and unceded territories of the QayQayt, xʷməθkwəy̓əm (Musqueam), Skwxwú7mesh (Squamish) and Səl̓ílwətaɬ (Tsleil-Waututh) Nations also known as Vancouver. During my free time I enjoy playing video games, cooking, and trying out new places with my friends!
Currently, I am in my third year of my BA in health sciences alongside minoring in counselling and human development at SFU. I am intending to go into Nursing after my BA. However, within the last year, I've had the privilege of connecting with others who have inspired me to switch to a career supporting youth.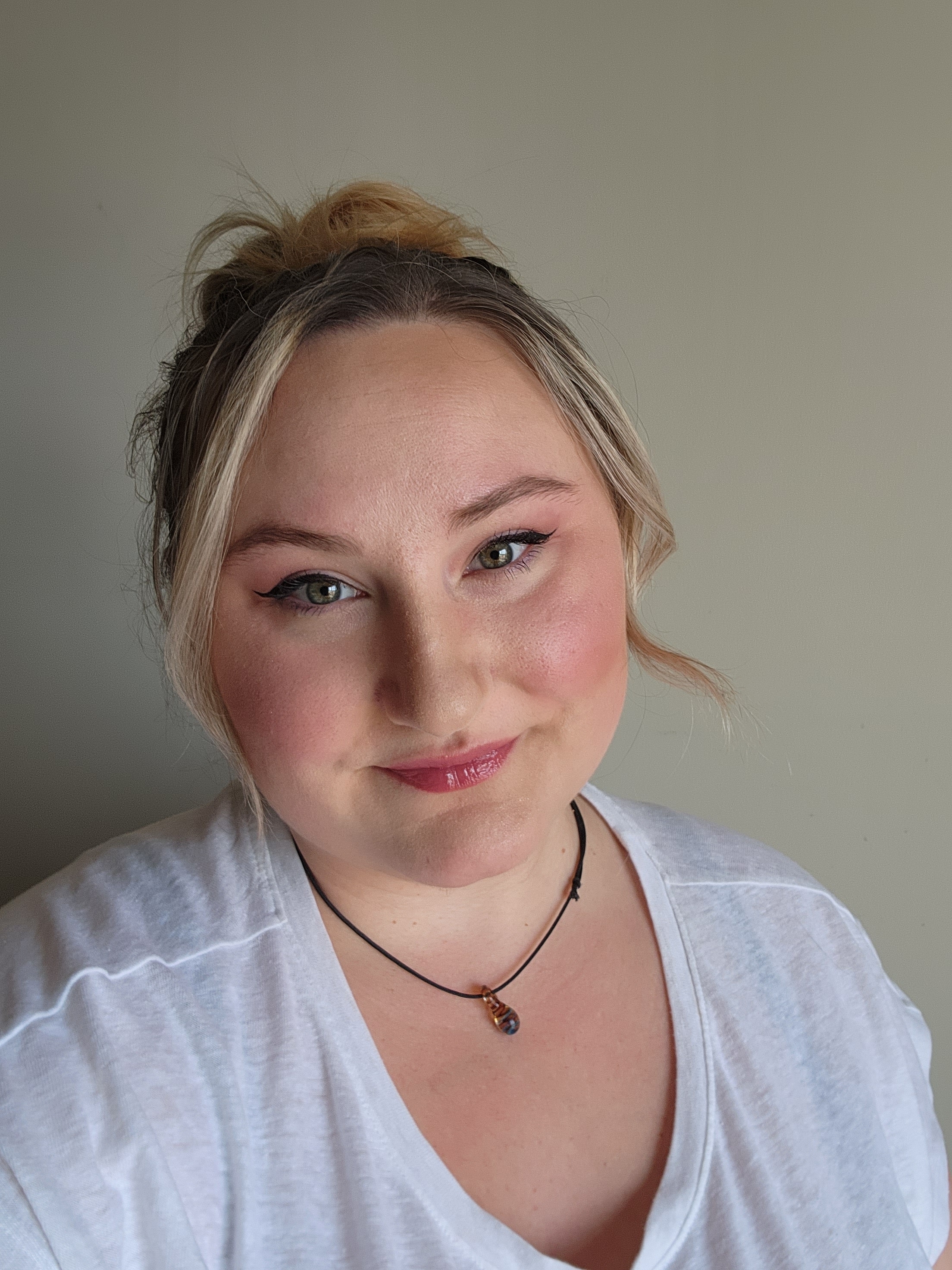 Bailey Ingram-Johnson, Youth Intern
Hello! My name is Bailey Ingram-Johnson, and I am happy to be one of the new Youth Interns here at the Fed.
I was born in Edmonton, Alberta, and I humbly acknowledge this land as the traditional territories of many First Nations, including the Nehiyaw (Cree), Denesuliné (Dene), Nakota Sioux (Stoney), Anishinaabe (Saulteaux) and Niitsitapi (Blackfoot) people. I currently reside in Victoria, British Columbia, and I am extremely proud to be a guest here on the unceded traditional lands of the Tsawout and Tsartlip people. Although I am new to my journey working in a Youth Network, I have no shortage of passion for the task. As someone who has been in government care since I was 5 years old, I know how valuable a network of support can be and I am honoured to say that I am a part of that. When I graduated from high school and started looking at potential paths my life could take, I kept coming back to one conclusion: Ultimately, I wouldn't feel fulfilled unless I could make a difference. I am hoping to absorb all that I can in my time at the Fed and use it to further my interests in social work, sustainability, and cultural competency.
If I am not working (my dream job) then I am likely crafting, foraging, cooking or spending time with my Fiancé, our two cats, and a bearded dragon.
Kate Kovaleva, Communications Coordinator
Hi! My name is Kate Kovaleva (She/Her), Communications Coordinator at the Fed. I help to develop and carry out communications (writing social media posts, reports, editing, etc.) to make sure young people can learn about and access opportunities that will support them. I focus on building relationships, increasing the Fed's visibility, and engaging our youth members, Fed alumni and alumni of care, policymakers, members of the community and other allies.
I grew up on the traditional and unceded territories of the QayQayt, xʷməθkwəy̓əm (Musqueam), Skwxwú7mesh (Squamish) and Səl̓ílwətaɬ (Tsleil-Waututh) Nations. I currently live and work on the unceded territories of the Lək̓ʷəŋən (Esquimalt and Songhees) and W̱SÁNEĆ peoples, also known as Victoria, BC.
I graduated from UBC with a BA in English Literature and Political Science. I have always loved storytelling and am excited to weave this passion into my work at the Fed. Prior to my role here, I worked in youth health research, helping to promote the health and well-being of youth across BC, as well as in public opinion research and marketing communications.
I'm thrilled to be learning and connecting with others as part of a team that strives to make a positive impact on the lives of youth in and from care in BC.
Shanti MacFronton, Research & Development Specialist
Hello! I'm Shanti MacFronton and I'm the Research and Development Specialist at the Fed. I help design new programs and services and enhance existing ones. I worked at the Fed around 10 years ago as a Rights Education Coordinator before moving to Ontario, and I'm very excited to be back again.
I grew up (and currently live in) a small community in BC called Lund, on the traditional territory of the Coast Salish People, specifically Tla'amin Nation. I am so grateful to be back in this region, and to work, play and learn on this beautiful land.
I studied English and Communications at Simon Fraser University and have worked at youth-driven organizations for the past 15 years in various roles. I am so impressed by young peoples' strength, passion, creativity and dedication to building a better world. I care deeply about championing young peoples' voices and aim to work in partnership with youth, ensuring they have a seat at the decision-making table. Prior to this role, I worked in the knowledge mobilization field where I focused on ensuring that knowledge (young people's voices, research about effective youth programs, etc.) was mobilized in the sector (shared in interesting and useful ways). Much of my work has been in program design, curriculum development, project management, media production and group/community facilitation.
I have always loved learning and working with people from diverse backgrounds and experiences. Some of the things that put a smile on my face outside of work include getting crafty, cooking and baking up a storm, hanging with friends and family, traveling, gardening and being outdoors. My proudest accomplishment is probably my two awesome kiddos, who keep me laughing (and on my toes) everyday!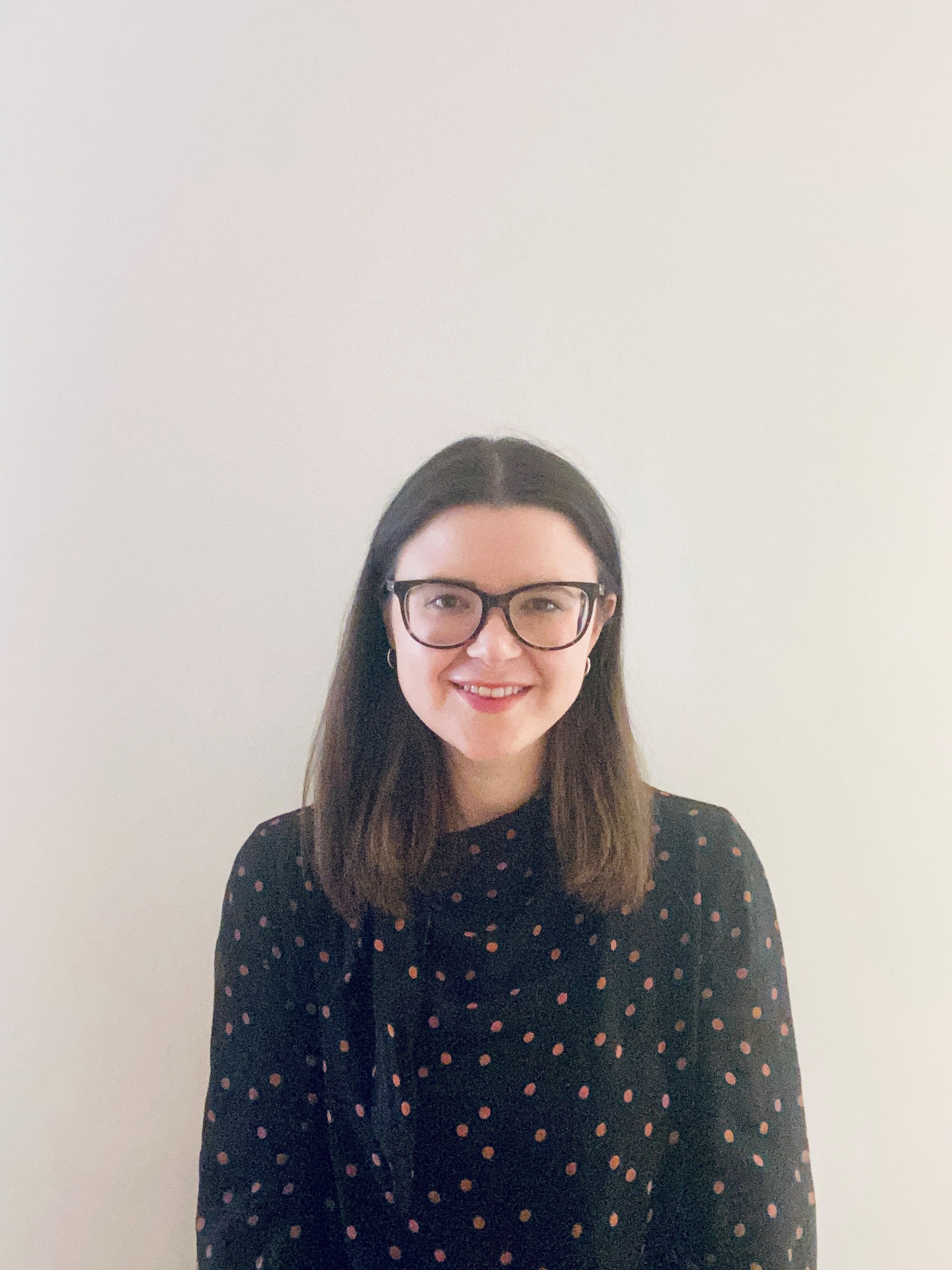 Leah Mair, Director of Operations
Hello! I'm Leah Mair, Director of Operations at the Fed. My pronouns are she/her and I am grateful to live, work and play on the traditional land and unceded territories of the QayQayt, xʷməθkwəy̓əm (Musqueam), Skwxwú7mesh (Squamish) and Səl̓ílwətaɬ (Tsleil-Waututh) Nations also known as Vancouver.
I grew up in the UK and moved to Canada in 2023. I enjoy hiking and exploring the beautiful coastlines and mountains in BC.
I hold a BA in History from Newcastle University, and an MA in European Studies from the University of Amsterdam. I have over 7 years of experience working within mental health and social services. My work has been in program design, development, and implementation; project management; and capacity building. My role at the Fed involves ensuring we have the resources and processes we need to achieve our goals.
Throughout my career I have had the pleasure of working directly with young people, who have inspired me with their strength, positivity, and passion. I feel honored to have the opportunity to work and learn together with colleagues and young people at the Fed, to help improve the lives of young people in and from care.
Athena Nixson, Communications Program Assistant
Hi, I'm Athena Nixson, my pronouns are they/them/theirs, and I am a Communications Program Assistant here at the Fed.
I have the privilege and honour of living, working, and studying on the unceded territories of the Qayqayt, sq̓əc̓iy̓aɁɬ təməxʷ (Katzie), sc̓əwaθenaɁɬ təməxʷ (Tsawwassen), Kwikwetlem, səl̓ilwətaɁɬ təməxʷ (Tsleil-Waututh), S'ólh Téméxw (Stó:lō), Kwantlen, Stz'uminus, šxʷməθkʷəy̓əmaɁɬ təməxʷ (Musqueam), and Hul'qumi'num Treaty Group­—unceded land which is colonially known as New Westminster.
I have had the privilege of working alongside youth for nearly 5 years, working at drop-in centers, shelters, and other non-profit organizations that work with youth on life skills and employability. I am so glad to be rejoining the Fed team in a new role that supports the Fed team. My passion has always been assisting young people in finding resources, stability, advocacy, community, and their own powerful voice.
I currently hold a Diploma in General Social Sciences (my focus is psychology, Indigenous studies, and gender studies), and I am in my fourth year of a Bachelor's Degree in Social Work. Additionally, I am on two Youth Advisory Councils for other organizations. When I'm not working, I'm usually watching horror movies or true crime documentaries, playing video games, writing my horror movie script, getting yelled at by or cuddling with my cat Milo, or getting gothed up.
Rya Owen, Communications Assistant
Hello! My name is Rya Owen and I'm a Communications Assistant here at the Fed!
I have lived all over the Lower Mainland and Fraser Valley and am currently privileged to reside and work on the traditional unceded lands of the Coast Salish, Stó꞉lō, Stz'uminus, and Hul'qumi'num peoples, in the city of Agassiz, BC. Living in this area is a blessing as I am surrounded by lakes, mountains, and plenty of trails, parks, and wooded areas to explore. I love to hike, swim, and take photos of my travels around the Valley and Okanagan, which I visit frequently. When I'm not working, you can find me out in nature or snuggling on the couch with my pup and partner.
My role at the Fed is to help with communications efforts, including Power Pages, for all of you to enjoy! You'll see me at events, conferences, retreats, and other activities the Fed offers. I love working to help others and support them on their own individual journeys!
Preeti Prasad, Administrative Coordinator
Hi! I'm Preeti Prasad, the Administrative Coordinator at the Fed.
I was born, raised and continue to have the privilege and honour of living on the traditional and unceded territories of the Coast Salish Peoples, specifically the shared territories of the xʷməθkʷəy̓əm (Musqueam), Kwantlen, Semiahmoo, Tsawwassen, Katzie, Kwikwetlem, Qayqayt and Stó:lō First Nations, now known as Surrey.
I've worked with young people in several different capacities over the years. I've supported youth in building employability and life skills. I have traveled across BC in a research capacity, listening and documenting the stories and experiences young people have shared with me. I have also worked with a youth council in developing by-youth-for-youth projects and initiatives. In my role at the Fed, I support the Fed Team in their work with young people and in delivering amazing programs. What continually guides my work is an understanding that everything I do in whatever role I take on is in the best interest and to the benefit of the young people I work and interact with.
I hold a Diploma in Youth Justice and a BA in Criminology. When I haven't caught the travel bug, I'm usually reading (true crime and fantasy are my favourite genres), crocheting, scrapbooking, baking, video gaming or taking my puppers on a long walk.
Dani Sunshine, Youth Intern
Hello my name is Dani, full name Daniell Sunshine, and I am a Youth Intern with the Fed.
I want to acknowledge and thank my Indigenous ancestors and hosts for allowing me to reside on the unceded and traditional territories of the QayQayt, xʷməθkwəy̓əm (Musqueam), Skwxwú7mesh (Squamish) and Səl̓ílwətaɬ (Tsleil-Waututh) Nations, also colonially recognized as Vancouver, BC.
My journey began on the territories of the nêhiyawak (Cree), Anihšināpēk (Saulteaux), Dakota, Lakota, and Nakoda, and the homeland of the Métis/Michif Nation, also colonially recognized as Regina, SK.
I am an Anihšināpēk (Saulteaux) Interdisciplinary Poet, Public Speaker, Advocate and Facilitator. I am honoured and grateful to work through Youth Advisory Committees with the Saskatchewan's Advocate Office and the opportunities to connect with the Adoption Council of Canada and attend panel presentations, consultation meetings and dedicating my time to showcase the inauthenticity of the child welfare system through experiences, storytelling and drawing.
I am very passionate about this work and am very humble and grateful to be a part of the Fed and to work closely with peers and mentors and other youth and continue making a positive change for the youth and children in and out of care.
"My soul reverberates with the vigorous flame of the matriarchs who fought for my existence"