Our Staff
Fed staff members are responsible for maintaining and overseeing our programs and services. They must be knowledgeable and passionate about young people and are deeply committed to meaningful youth-engagement.
Please connect with any of our staff team if you have any questions about the Fed!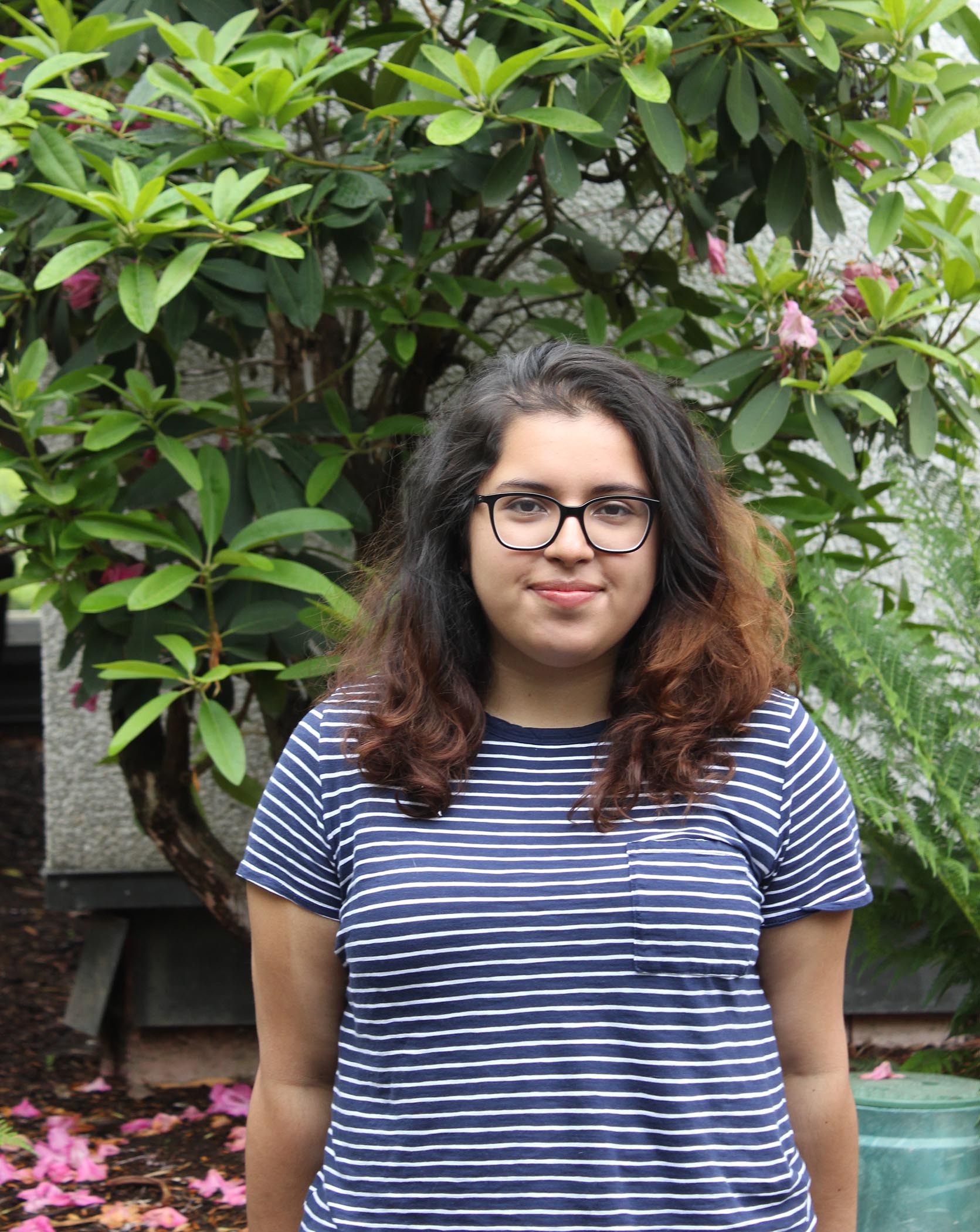 Marcey Amaya, Youth Intern
Hola everyone! My name is Marcey Amaya and I am one of the current youth interns at the Fed. I am beyond excited for my new role with the Fed Family.
I have been an active volunteering member of the Fed for almost four years. Along with this I have been working and volunteering with youth driven organizations for nearly seven years now. I have recently started to work as a photography mentor/facilitator, so if you have any curiosities please ask me! Everyday I'm continuing to learn from the communities I am welcomed into. My goal is to learn what ways are best to support the healing and growth within young people, like myself, and to learn what healing and growing means to me. I hope to pursue an education in art therapy and counselling and psychology.
You'll most likely find me somewhere in the North Shore mountains, hiking and using my field guide to identify different plants and foliage. Or by the coast line, looking into the wonderful world of tidepools and swimming in the ocean. I love anything to do with nature!
Lorena Bishop, Executive Director
Lorena brings over 15 years of experience in the youth service sector including three years of experience (2009-2012) at the Fed as a Program Manager and interim Executive Director. Lorena has most recently been working as an Independent Consultant in Halifax and was also the Director of Operations for the HeartWood Centre for Community Youth Development. Lorena has a Bachelor of Arts in Industrial and Organizational Psychology, as well as a certificate in Human Resources Management. Lorena has been the recipient of the Child Welfare League of Canada's Leadership Award and helped support and advocate for the creation of BC Child and Youth in Care Week.
The Executive Director is the leader of the Federation of BC Youth in Care Networks. We are delighted that we have found a person who deeply understands the issues for youth in and from care and has a provincial perspective on services and issues. Lorena Bishop will lead the organization in current projects and in the development of a new strategic plan. She will be responsible for policy and administration, including planning, organizing, coordinating, and managing the operation of the FBCYICN programs and services. This is a full-time position working with a progressive agency made up five staff, youth members from across the province and alumni – youth who have transitioned out of care. The Executive Director will report to the Board of Directors and will liaise with provincial Ministries, funders and community agencies across the province.
Lorena recognizes the complexity of working with youth. In her cover letter, she wrote that she "has a passion for improving the lives of young people in and from care, which comes from [her] experience working with and growing up in the child welfare system." Lorena's personal interests are varied and in her free time she enjoys yoga, crafting, hiking and reading.
Email Me
604-527-7762. ext 103
Shannon Dolton, Program Coordinator
I am so excited to be joining the Fed family as the Engagement Coordinator. I am passionate about working with youth and look forward to building youth involvement and connection at the Fed. I know when given access to tools and support youth can achieve anything they desire.
My educational background is a combination of Child and Youth Care work with Women's Studies and Gender Relations. I have had the opportunity to work with children and youth in a variety of settings including 1 to 1 home support, low barriers crisis intervention, and life/parenting skills development.
I like to think of myself as a grown up with a healthy balance of childlike whimsy and a touch of 80-year-old grandma. I am an avid tea-drinker, reader, unicorn collector and believe in the power of Wonder Woman. I am an intersectional feminist with strong ties to the body acceptance community and a strong advocate for the rights of all LGBTQI2S+ people.
I look forward to meeting and getting to know everyone!
Email Me
O: 604-527-7762 ext 109
Jessy Neal, Program Coordinator
Hey Ya'll
My name is Jessy Neal, I am a Cree and Heinz 57 of other things. I also like to identify that I am an alumni of care, and I grew up in Quesnel, BC. I'm super excited to be joining the Fed as a staff! I have been involved in the Fed in many different roles, ranging from youth member, volunteer, youth leader, to alumni, board member, adult support and night staff. My new role is going to be working with different communities, helping them engage with the Fed and with young people in and from care in their communities.
Youth advocacy and helping to improve the lives for children and youth in and from care has been a passion of mine since I attended my first Fed SCM (Steering Committee Meeting) when I was 14. One of the first experiences I had doing youth advocacy work was I was 16. I wrote a letter to the Minister of MCFD at that time requesting a policy change be made to provide an additional $10 to youth on Independent Living and Youth Agreements so they could get long distance phone cards to call their families who lived far away. Yes, this was before cell phone plans with unlimited Canada-wide calling were a thing! The policy for the whole region changed and every youth who was living independently was granted the extra funds for calling cards. This was the first time I learned that using my voice to ask for something could make some positive changes for other young people from care.
I'm looking forward to getting to meet lots of awesome young people in the future and be a part of the process of learning and growing with an organization that supports youth in and from care.
604-527-7762 ext. 104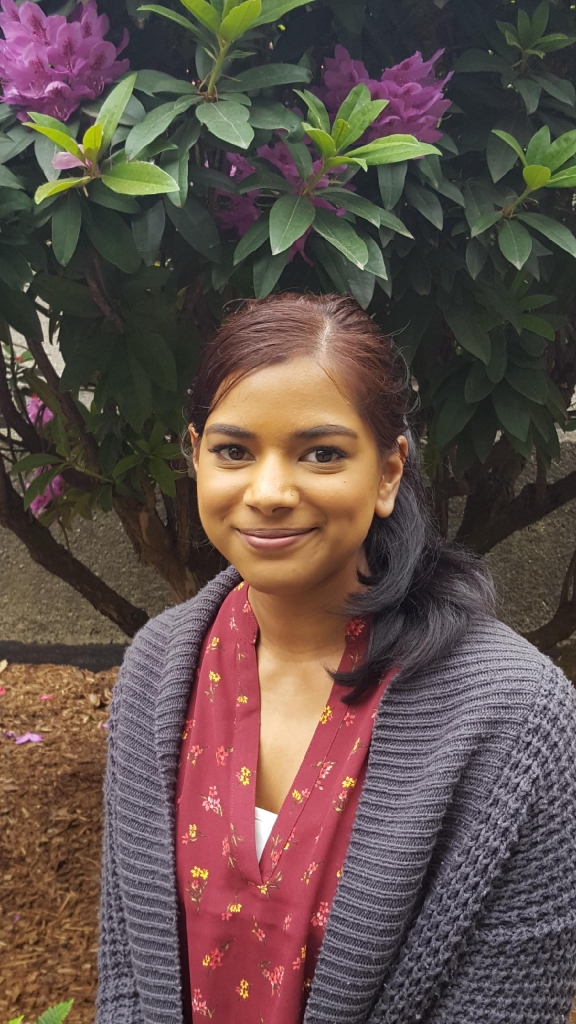 Preeti Prasad, Administrative Coordinator
Hi! I'm Preeti Prasad the Administrative Coordinator at the Fed. I'm super excited to be joining the Fed team!
I've worked with young people in several different capacities over the years. I've supported youth in building employability and life skills. I have traveled across B.C. in a research capacity, listening and documenting the stories and experiences young people have shared with me. I have also worked with a youth council in developing by youth-for youth projects and initiatives. What continually guides my work is an understanding that, everything I do in whatever role I take on is in the best interest and to the benefit of the young people I work and interact with.
I hold a Diploma in Youth Justice and a B.A. in Criminology. When I haven't caught the travel bug, I'm usually reading (true crime and fantasy are my favourite genres), crocheting, scrapbooking or baking.
O: (604) 527-7762 ext. 101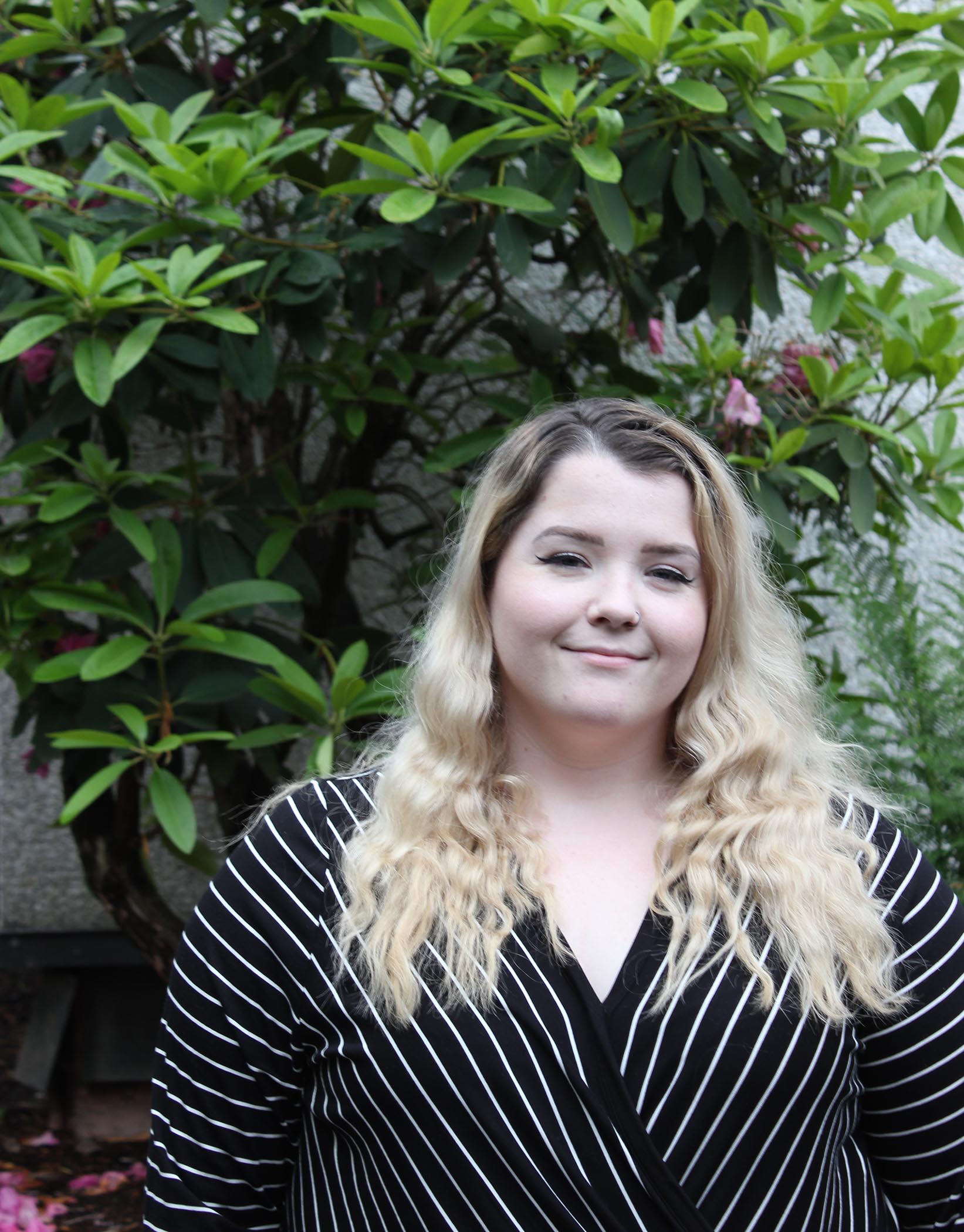 Ashley Smith, Youth Intern
My name is Ashley Smith and I'm super excited to be joining the Fed as a Youth Intern this summer! I am currently a full-time student enrolled in the Child and Youth Care program at Douglas College and will be receiving my Diploma soon before continuing onto my Bachelors in the fall. I have always had a strong passion for advocacy and supporting youth in care, which is what led me to pursue this field! While being with the Fed, I hope that I am able to utilize my knowledge from school and lived experience to support youth in whatever capacity is needed.
Outside of the Fed, I am a part-time outreach worker and have worked in various environments with young people. In the past, I have facilitated after school programming and have also been a youth mentor. In my free time, I enjoy playing video games or going on walks near a body of water. Additionally, I am a cat lady and an avid coffee consumer.
Steve Smith, Program Coordinator
Hi, my name is Steve Smith, the new Program Coordinator at the Fed. I'll be working on events and special projects, including SCMs.
I grew up in Vancouver, BC, and I'm a former youth in care and an alumni of the Federation. I have my Diploma in Child and Youth Care, specializing in Indigenous cultures, and I have been working with young people since 2011. I started working with kids on the autism spectrum doing applied behavioral analysis in the families' homes and communities.
I first joined the Fed back in 2012 as the Youth SCM Coordinator on a one year contract. After that, I was contracted to be a facilitator a Fed Leadership Training event. About a month after this event, I had an opportunity to come back and become the Program Assistant Coordinator with the Fed in 2013, which I happily accepted. In May of 2016 I decided to step away and explore a new journey and gain a different skill set.
My most current experience working with young people is in a group home setting, which I still currently do as a relief worker. I have a passion for improving the lives of youth in and from care and I'm blessed to have this opportunity.
604-527-7762 ext. 112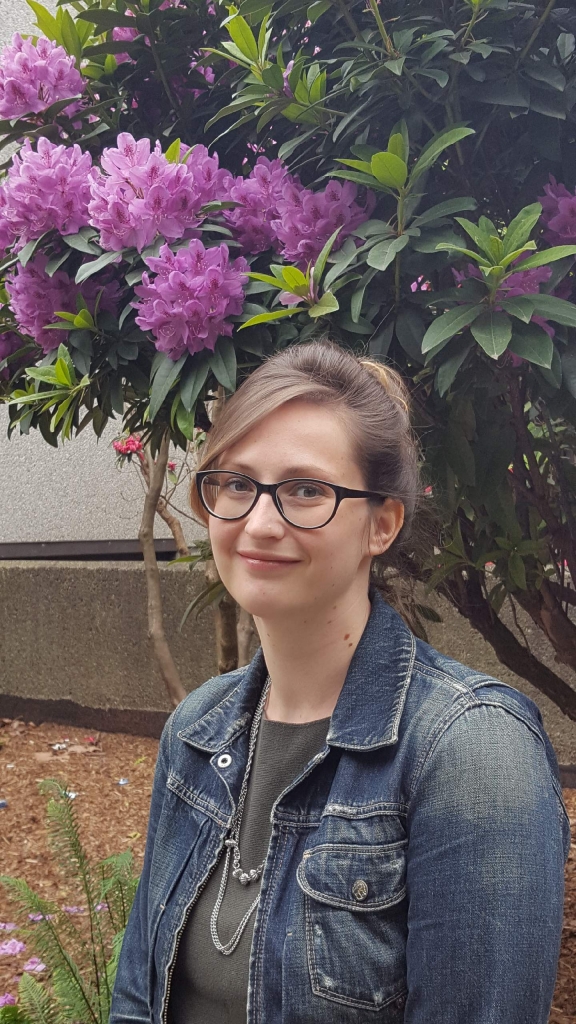 Stephanie Thompson, Program & Communications Coordinator
I've been with the Fed for the last couple of months covering administration, but I am very excited to be moving into the Communications Coordinator position. I grew up in Burns Lake, BC where I spent most of my time reading (there wasn't much else to do). I moved to Vancouver in 2007, and after serving for a few years I decided to run with my passion for stories. I got a degree in English, and later a diploma in Publishing. My work experience has ranged from customer service to working with seniors to writing, editing, and design.
I'm a pretty huge nerd, and can often be spotted on my couch watching Star Trek, Studio Ghibli movies, or anything by Joss Whedon.
I've always believed in the power of knowledge and storytelling. I look forward to using my writing, editing and design skills to provide valuable information and resources to youth, and in turn helping share the stories they want to tell.
604-527-7762 ext. 113
Jamie Whitford, Youth Intern
Hi I'm Jamie Whitford, a Youth Intern at the Fed. I grew up in Pitt Meadows BC, I'm Metis, and I'm a youth from care. I'm excited to bring more lived experience, as well as my own strengths and talents to the team.
Throughout my life I've working for my community, starting with volunteering with my local Parks and Recreation Board running day camps and local events. I then moved into working on environmental projects with Alouette River Management Society, North Vancouver Outdoor School, and Scouts Canada. Altogether I volunteered over 2000 hours in high school alone. For my work in my community, I was awarded the Ridge Meadows Canada Day Youth Community Award and the Pitt Meadows Green Star Award. I've also been recognized nationally by being awarded the TD Scholarship for Community Leadership, which is the biggest scholarship for community leadership in Canada.
More Recently in university I've been working on the Provincial Director's Youth Advisory Council to bring lived experience to MCFD on a provincial level. With the YAC I work on and lead major projects and policy changes for the Ministry and make sure we have a better system for our youth in care.
I'm ready to help the Fed family to reach their goals of empowering, advocating, and creating community for youth in and from care.
On Special Contract:
Chris Bentzen
Graphic Design Consultant
Shannon Pawliw
Graphic Design Consultant
Helen Roberts
Organizational Development Consultant
Denise Turner
Board Development Consultant
Ann Veerman
HR Consultant