Dream Fund Selection Committee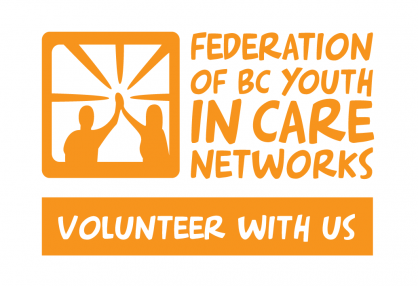 Have you ever filled out an application and wondered what happens next and how decisions get made? Are you interested in being a part of a team that makes decisions on which amazing young people to award $$$ to for them to pursue some of their personal and educational dreams? If so, you should be a part of the Dream Fund Selection Committee! We are looking for two youth members, and one alumni to join the committee. No previous experience is necessary!
As a committee, you will be responsible for recommending successful applicants for our Dream Fund Bursaries (Education Achievement Bursary and Reach for Success Bursary), both of which provide financial support ($$$) to young people pursuing their goals.
Deadline to Apply: June 30, 2020
Start Date: July 9 or 10, 2020 (Must have working email for info to be sent to)
End Date: July 15, 2020 1:30pm to 4:30pm Dream Fund Selection Committee Meeting (meeting will happen virtually via Zoom unless COVID 19 restrictions change)
Time Commitment: Approximately 4-6 hours. 3-hour committee meeting and 2-3 hours of evaluating applications.
This volunteer opportunity is open to:
Youth in and from care (14-24)
Fed youth members (14-24)
Fed Alumni (25+)
Location: Province-wide if you can accept applications by email and join by Zoom video or phone call for Selection Meeting
Key Responsibilities
Read and review 5 to 10 applications for each of our bursaries (there's 2 bursaries)!
Evaluate applications based on a set of criteria (For example, things like: is this young person in/from care between 14-24 years old? Is there a reference letter included in the application?)
Attend a MANDATORY meeting on July 15th from 1:30pm to 4:30pm to select applicants
Work with other committee members to select successful applicants
Keep strict confidentiality (keeping all information top secret!) during and after process
Your Skills and Knowledge
You enjoy reading!
Evaluating fairly and without bias or judgment
Able to deal with conflict (for example, respectfully working through any disagreements that might come up)
Able to keep strict confidentiality (not sharing any information with anyone not on the committee!)
Training Provided and Required
FBCYICN orientation to the role
Going over the application criteria (checklist of what to look for while reading applications)
What You'll Get
Youth volunteer hours counted towards honorarium (Every 20 hours means a $100 from us!)
An opportunity to help guide the work of the Fed and make important decisions that affects young people in and from care
Receive an acknowledgement in Power Pages magazine
Reference letter if requested
Interested? Contact Shannon Dolton Program Coordinator by June 30, 2020 at:
Email: shannon.dolton@fbcyicn.ca
Phone: 604-353-4595