Extreme Team Facilitators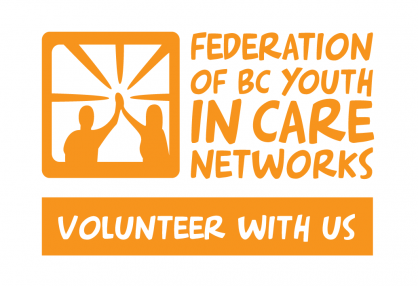 We are looking for 5 Extreme Team Facilitators to help plan, and facilitate our next Youth Retreat (SCMs) happening from April 24-26, 2020 at Zajac Ranch in Mission, BC.
As an Extreme Team Facilitator your role is to give ideas and feedback on the retreat agenda including: workshops, consultations, fun activities and events. You will assist staff and youth volunteers with facilitating parts of the event throughout the weekend. To help you do this you will need to attend weekly training and planning meetings. During the retreat, you will be supporting young people by creating group guidelines, running energizers and ice breakers, and helping to make decisions and changes to the agenda when and if needed.
You must be able to attend SCM #79 April 24-26, 2020 at Zajac Ranch in Mission, BC.
Must have attended at least 2 Youth Retreats (SCMs) before and be available to attend an upcoming training meeting.
You don't need to be a Fed member to apply to this opportunity, but bonus points if you are a member.
Deadline to Apply: January 31, 2020
Start Date: Mid-February
End Date: May 7, 2020
Time Commitment: About 2 hours a week plus the retreat = approximately 50 hours total. 5 hours for the initial meeting, 10 hours of training, and 35 hours at the retreat.
This volunteer opportunity is open to:
Youth in and from care (aged 14-24)
Location: Province-wide
Key responsibilities:
Attend planning and training meetings by phone every week (about 2 hours each week)
Act as a youth leader for the weekend
Assist with reviewing youth retreat Agenda
Assist with suggesting and organizing workshops, consultations, activities, and events
Assist the youth MC's for the weekend or step in when needed
Work to create an inclusive opening and creation of weekend guidelines
Help all participants feel welcomed, engaged and connected
Challenge yourself to build connection with new people
Answer participant questions about the SCM and the agenda
Set a positive example by participating in the weekend: attending workshops, activities, going to bed etc.
Must attend the training meeting
Must be able to attend the entire retreat – non negotiable
Skills and knowledge we're looking for:
Facilitation Training/Experience
Ability and interest in public speaking
Ability to work as a team and individually on projects
Basic understanding of diversity and varying needs of youth in and from care, and a respect for those differences
Planning and follow through
Experience attending at least two youth retreats (SCM)
Training provided and required:
What you'll get:
Volunteer hours counted towards honorarium (every 20 volunteer hours equal to $100 and can earn over $200 upon completion of role after the retreat; exact amount depends on number of volunteer hours completed)!
Event planning experience
Facilitation experience
Provincial recognition (i.e. in our youth in care magazine called Power Pages)
Reference letter if requested
Volunteer Performance Review with lead staff
Interested? Send a completed application form to Steve Smith at:
Email: steve.smith@fbcyicn.onmicrosoft.com
Facebook: "Steve smith work"
Contact Steve with the info above or at 604-527-7762 ext. 112 if you have any questions.