Help plan the Fed's BCCYICW celebrations!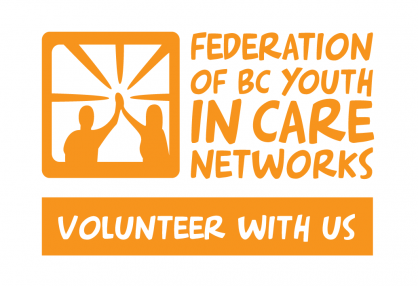 Are you interested in planning game nights, workshops, comedy nights or other events? Do you want to celebrate BC's amazing youth in and from care this BC Child and Youth in Care Week?
Volunteer with the Fed's BCCYICW 2022 Celebration Planning Committee!
Help plan and promote the Fed's BCCYICW 2022 celebrations and honour the amazing achievements of youth in and from care across BC. Apply by March 17! Open to youth in and from care ages 14-24 in BC and Fed alumni.
What You'll Do
The committee will run from late March – early June
Work with other youth and Fed staff to brainstorm, plan and execute virtual BCCYICW celebrations
Attend 1-hour virtual meetings every two weeks starting late March
Support the events (most likely evenings) during BC Child and Youth in Care Week (May 30- June 5, 2022)
Attend a debrief meeting after BCCYICW is over in early June
What You'll Get
Volunteer hours and an honorarium (every 5 hours volunteered means $25 from us!). Please note that volunteer honorariums are available to youth ages 14-24 only.
A reference letter if requested
A chance to create some really special celebrations for young people in and from care
Interested? Contact Taylor at taylor.burnett@fbcyicn.ca or 604-358-8234.