Power Pages Distribution Party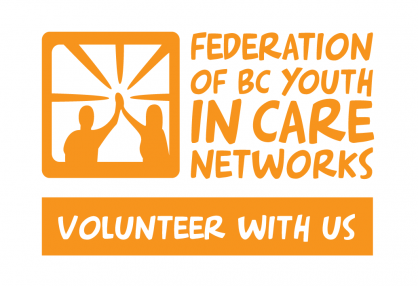 Help us get Power Pages into communities! The latest edition of Power Pages magazine has been printed, and now we need to mail it out and get it into the hands of youth in and from care across BC. Power Pages has information about resources, what the Fed does, and most importantly, artwork, stories, photography and lots more by young people.
The volunteer work itself is pretty simple (stuffing, labelling and stamping envelopes), but we listen to music and hang out and make it as fun as we can!
Deadline to Apply: November 14, 2019
Date: Monday, November 18, 2019 from 10 AM to 4 PM
Time Commitment: We'll be working from 10-4, but if you're only available for part of that time and still want to help out, contact Stephanie (info below)
This volunteer opportunity is open to:
Youth in and from care (aged 14-24)
Location: at the Fed office at 500-625 Agnes St., New Westminster, BC
Key responsibilities:
Stuffing, labelling and stamping envelopes
Running the postage machine
Skills and knowledge we're looking for:
Attention to detail
Patience
Organization
Training provided and required:
FBCYICN orientation to the role
Support and supervision throughout the day
How to use the postage machine
What you'll get:
Youth volunteer hours counted towards honorarium (Every 20 hours means a $100 from us!)
Snacks all day, and lunch if you're able to start by noon
An opportunity share resources and youth's amazing creative work with youth in and from care
Receive an acknowledgement in the next edition of Power Pages
Reference letter if requested
Interested? Contact Stephanie Thompson, Program and Communications Coordinator, at:
Email: stephanie.thompson@fbcyicn.ca
Phone/text: 778-951-3401
Facebook: Stephanie Thompson -fbcyicn