Feature Friday with Kim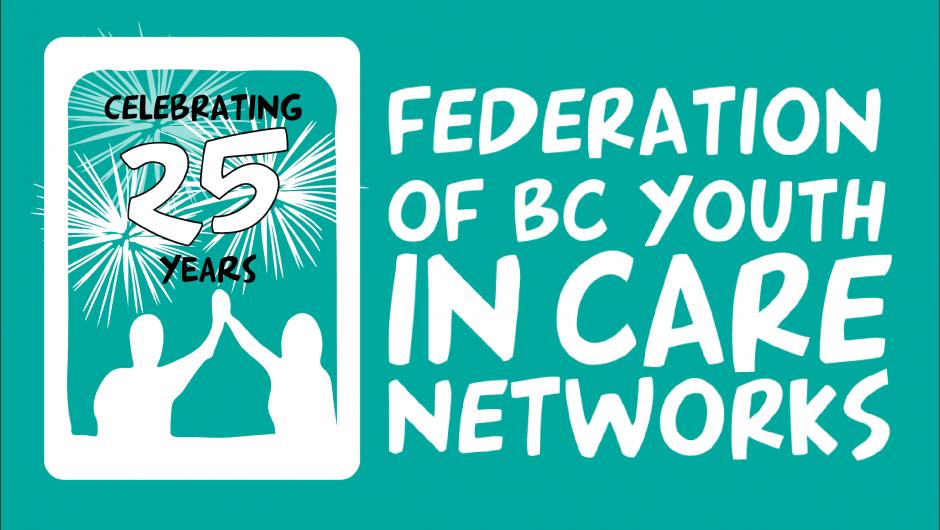 When did you become a member and then an alumni of the Fed?
I became a member of the Fed in my 3rd year of University when I was almost 23. I became an Alumni in 2011. But I didn't attend my first Fed event until 2013!
How did you hear about the Fed and why did you decide to join?
When I think FAR back to my teen years, I remember my social worker mentioning a youth group for kids in and from care but she literally NEVER BROUGHT IT UP AGAIN! She said something like, 'You just let me know if you want more information' and that was it! It wasn't until I was in my 3rd year of my Bachelor of Social Work degree did I start to read the Power Pages. I wanted so badly to be a part of the organization but found it difficult to attend events held in the Lower Mainland. I decided to join because it was so easy - I did it online via the old website - and started getting the PP in the mail. I joined the Facebook group to keep up to date. I got into contact with Fed staff during my first year as a child protection social worker with MCFD so that I could order materials to give to youth on my caseload. I then decided to apply to become a member of the Board of Directors in 2013 and in February of that year at the AGM in Squamish I was voted in for a three year term!!
What is your favourite Fed memory?
There are SO MANY good ones to choose from so I am going to tell you my favorite 'feeling'. The feeling of belonging to a group of individuals who have simultaneously gone through vastly different and shockingly similar experiences is something I cannot quite describe. I had never before in my life felt so safe and loved and understood than I had during my first Fed event (and all other events thereafter).
How has being involved in the Fed impacted your life?
It's no secret that my employment at MCFD as a Child Protection Social Worker was a negative experience for me. I felt and was told by my supervisors that it was not appropriate to reveal my past as a kid in foster care to ANYONE. I felt ashamed and confused and that, no matter how hard I advocated, I could never change the way things are. This feeling changed when I joined the Fed. I believe that my time with the Fed helped me see that there were other ways to change the system rather than trying to use 'the master's tools to dismantle his house' (to paraphrase Audre Lorde) and that I could help other youth advocate for themselves. I also saw advocates at work from all walks of life trying their hardest to fight alongside YIC for positive change.
Which of the Fed's programs was most important to you?
I never had a chance to take advantage of the Fed's programs as a youth myself BUT I have been fortunate to help many youth and their advocates learn about the Fed's programs - specifically the Dream Fund to help youth pay for driving lessons and get their driver's license. I was lucky to get my DL at 16 because my foster parents supported me financially in that goal. Other youth aren't so lucky and many MCFD social workers have no idea the program exists!
Do you have any advice for young people thinking about getting involved with the Fed?
DO NOT LET DISTANCE SCARE YOU! The only way the Fed can be a true provincial organization is when all youth in and from care are involved (or given the opportunity to be involved). This means more Locals, more youth gatherings, more POWER PAGES and more pride in who we are and what we can do!
How do you think that the advocacy of the youth in care community over the past 25 years has changed the experience of youth in and from care in BC today?
We have come so far but have so far to go! The public is JUST starting to see us, hear our stories, understand our struggles, allow us space to grow and learn - and yet, there is still an over representation of Aboriginal children and youth in care, dismal statistics regarding the connection between youth homelessness and foster care; suicide and foster care; education and foster care and many more. The largest and most important change is the chorus of YIC voices that demand change and get louder and increase in number every year!
What advice do you have for the Fed to make its next 25 years even better?
Listen to the youth - they are the experts - they lived it!