Take the Wheel Program Announced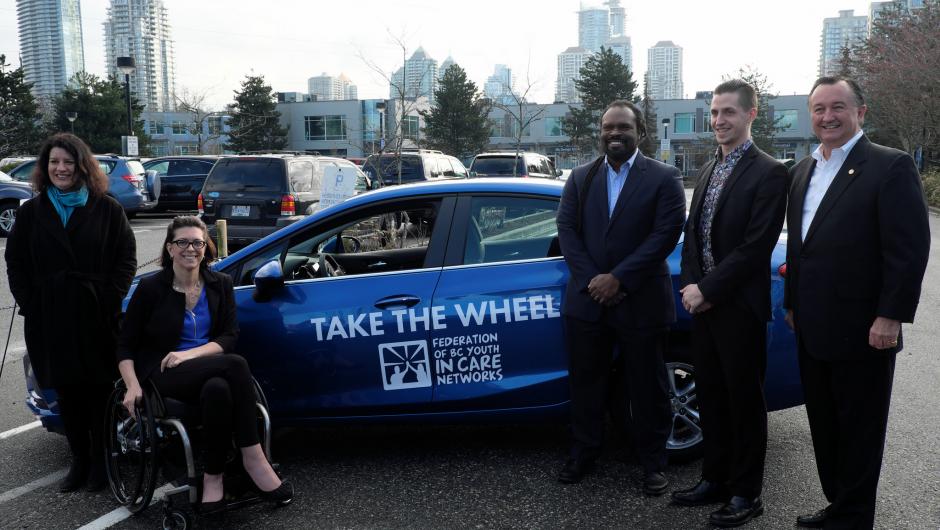 March 2017
We are excited to announce the launch of a new program that will help support youth in and from care to get their driver's licence! The Take the Wheel Program will provide two bursaries to young people who are looking to take an ICBC approved graduated licensing program course or lessons, or who need additional support to get the practice hours they need to prepare for their test!
Read more about the program and how to apply here.
"Not only is learning to drive an important rite of passage in our society, it also has profound social, cultural and economic impacts for youth in and from care," said FBCYICN Executive Director, Jules Wilson. "We are thrilled to have this opportunity to support young people on their journey towards the freedom and independence that having your driver's licence can provide."
In support of this new program, Dueck GM has generously donated a new Chevrolet Cruze so that bursary participants have access to a vehicle for further practice and road tests.
Click here to read the full news release.