Dream Fund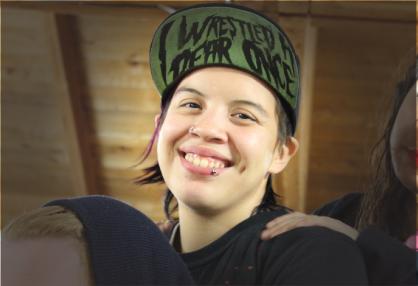 Our Dream Fund supports young people in and from care to pursue their careers and achieve their goals through education and skill building. The Dream Fund includes two different bursaries that are distributed three times a year: in October, March and July.
Contact Shannon Dolton for more information about our Dream Fund Bursaries and how you can apply.
Education Achievement Bursary
Want to go back to school but wondering if you can afford tuition on top of everything else? The Education Achievement Bursary provides financial support for youth in and from care attending post-secondary school. Young people can use this bursary for all accredited schools, not just the usual designated post-secondary schools.
The Fed distributes $5000 among successful Education Acheivement applicants per round of Dream Fund (three rounds a year).
Reach for Success Bursary
Music lessons, driver's courses, sports and recreation programs can be expensive. The Reach for Success Bursary helps young people achieve their goals through skill-building and extra-curricular activities.
The Fed distributes $1500 among successful Reach for Success applicants per round of Dream Fund (three rounds a year).
Dream Fund Eligibility
You are currently in care or a former youth in care either under a continuing custody order (CCO) or temporary custody order (TCO, Voluntary Care Agreement or Special Care Agreement) or Youth Agreement in BC under the Child, Family and Community Services Act.
You are a Canadian Citizen or a Landed Immigrant.
You are between the ages of 14 to 24 years old.
Must have a cumulative total of 1 year in government care.
(Education Achievement only) You are currently enrolled or planning to enroll in a secondary, post-secondary academic, technical or vocational program, a recognized public post-secondary institution, or a registered private post-secondary institution or (Reach for Success only) You are currently enrolled or are planning to enroll in a personal or professional development course or activity.