Fed Connects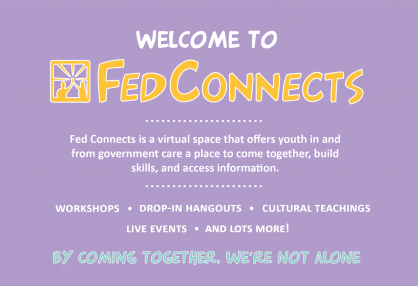 About Fed Connects
Fed Connects is a virtual space that offers youth in and from government care a place to come together, build skills, and access information. Fed Connects hosts a variety of events, programs, and resources like Fed Family Chat, skill-building workshops, consultations, cultural teachings, talent shows and more using a variety of online platforms.
The Fed Connects program now fits with MCFD's recent temporary changes to the AYA program! For more information please connect with a Fed Staff.
Fed Connects programming is available to youth 14-24 years old in or from government care.
Peer Support Workshop Series
Tuesday, August 4, 11, 18 | 2-3:30 PM
Join us for our Peer Support Workshop. Over the course of the three sessions, we will cover a variety of topics that will help you build your capacity in supporting others in peer-to-peer settings. Through discussion, activities and more we will learn about the basic principles of Peer Support, important skills to have, the need for boundaries, and more.
Summer - Fed Family Celebration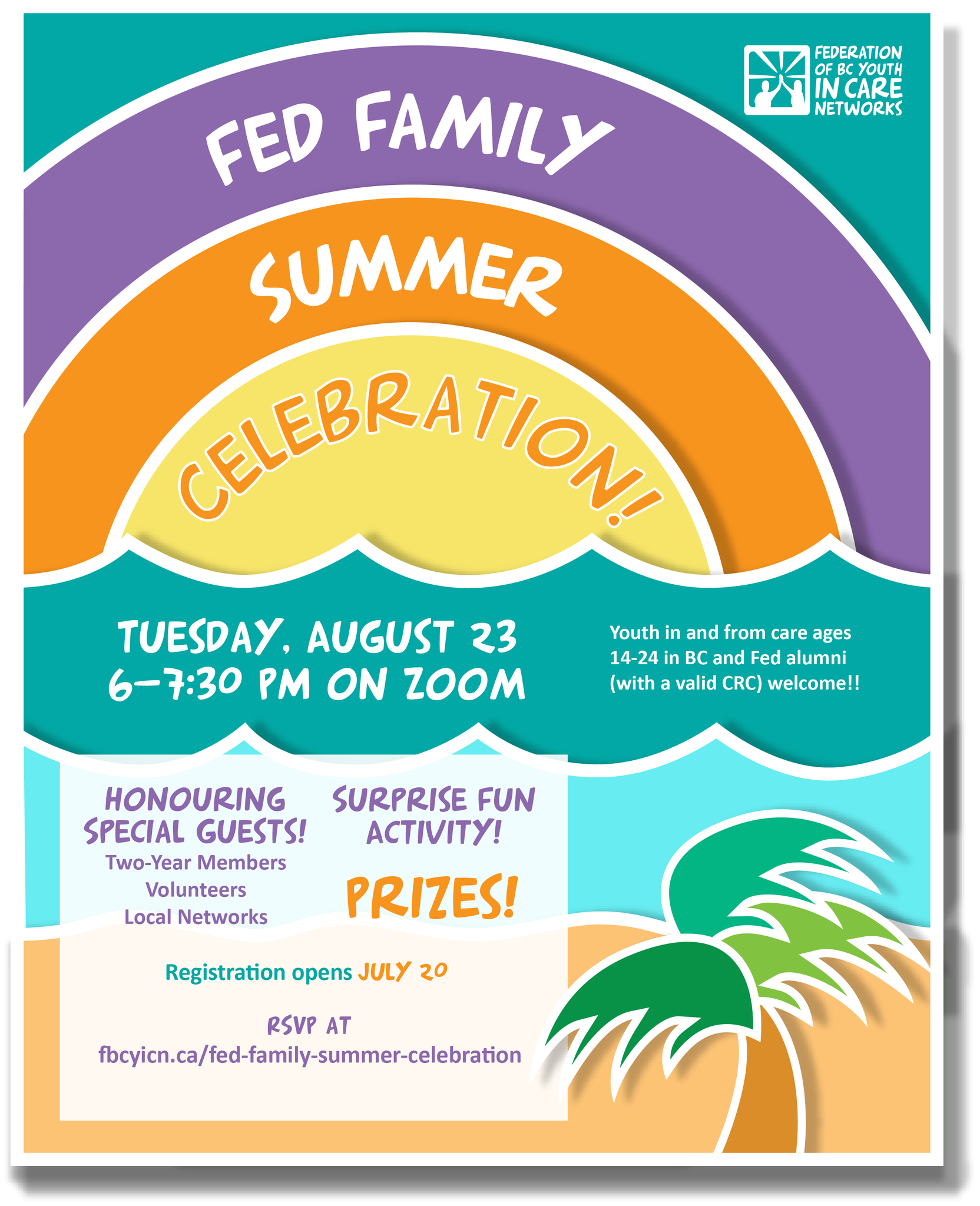 Tuesday, August 23 | 6-7:30 PM
It's that time again to honour and celebrate Fed Members, Volunteers and Locals. Come spend a fun evening with your Fed Fam! We will be having three breakout rooms with games, an art project, and Mad Libs – plus a prize giveaway for youth at the end of the night. Sign up by August 5th to get a registration kit (you can still attend after August 5). Registration is open as of July 20th and is available here.
Fed Connects Facebook Group
Join the closed Fed Connects Facebook group! It's a great way to connect with other youth in and from care!