Holiday Event Grants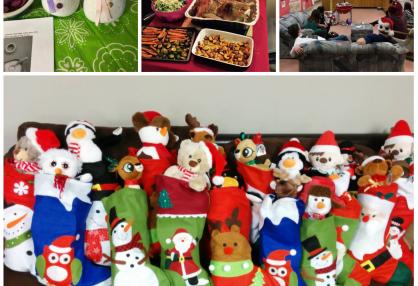 Are you a young person in or from care or an agency that supports youth in and from care who is looking at bringing people together this holiday season? For the eighth consecutive year, the Fed is offering Holiday Event Grants for those looking to create community and celebrate youth in and from care, their families, and supportive adults this year.
Who Can Apply
Organizations, foster parent groups, youth, other groups interested in hosting a holiday event for youth in or from care (aged 14-24). Please note that individuals must be connected to an organization to be awarded funding. Cheques cannot be issued to individuals.
How to Apply
All applications must be submitted to the Fed by Friday, November 8, 2019 by scanning or sending an electronic PDF of the completed application to shannon.dolton@fbcyicn.ca.
Following the submission deadline, all applications will be reviewed by a selection committee made up of youth in and from care and Fed staff. All applicants will be notified of the status of their applications by Friday, November 15, 2019.
Help Support this Program!
Please consider giving to support this program and help give young people across the province an equal opportunity get together and celebrate with their community during the holiday season! Click here to donate today.