Leadership Retreat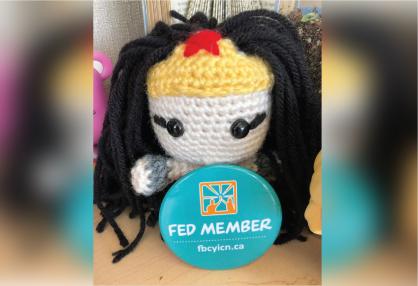 Leadership Retreat
The Federation of BC Youth in Care Networks is seeking 10 current Fed members from around the province that are interested in participating in our Leadership Retreat. This retreat will be subsidized and so this opportunity is provided at no cost to participants.
This weekend will bring a small number of youth together to build on everyone's strengths, skills and interests. There will also be an opportunity to help shape our leadership model and future leadership development opportunities. You can anticipate participating in a variety engaging workshops and discussions throughout the weekend.
This event is intended for people who are interested in stepping into various leadership roles at the Fed and will be taking place Friday, January 24 to Sunday, January 26, 2020 at Camp Alexandra in White Rock, BC.
We are anticipating more applications than spaces and so there will be a selection process that will include a committee made up of Fed Family members.
If you are interested in participating in our Leadership Retreat, please fill in the application and answer the question found in the application form.
If you have any questions or need any support filling in your application, don't hesitate to connect with any Fed staff member.
The deadline to send completed application forms is December 13, 2019. Packages can be submitted to Shannon Dolton via email at Shannon.dolton@fbcyicn.ca or by fax at 604-527-7764.
Applicants will be notified of the status of their applications by December 17, 2019.