Take the Wheel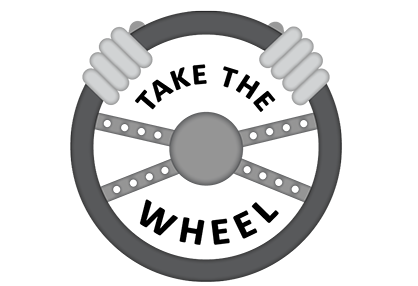 The Federation of BC Youth in Care Networks is excited to announce the relaunch of the Take the Wheel Bursary Program.
Take the Wheel will support youth in and from care in helping to remove barriers that prevent them from obtaining their license in B.C. Take the Wheel consists of two bursaries: the Driver Training Bursary and the License Support Bursary.
The Driver Training Bursary provides youth up to $1500 to cover the cost of a professional drivers training course or package. Learn more.
The License Support Bursary provides up to $250 to go towards covering the cost of a Learner's (L) test and license, a Novice (N) road test and license, or to help pay off out-standing transit fines that prevent a youth from obtaining their license. Learn more.
The 2018-2019 Take the Wheel Program is being funded by a one time $100,000 funding from MCFD and will be run and managed by the Federation of BC Youth in Care Networks.
For more information regarding the Take the Wheel Program contact:
Shannon Dolton Engagement Coordinator by email, or by phone at 604.527.7762 ext 109 or cell 604.353.3495.