Take the Wheel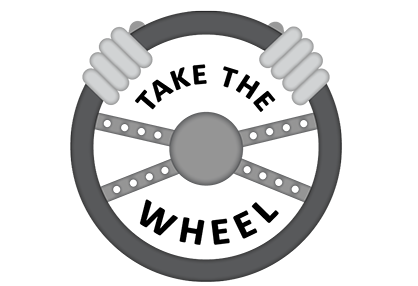 We are not currently running the Take the Wheel bursary program.
Take the Wheel was funded on a one-time basis by the Ministry of Children and Family Development, and we have not been able to secure funding for the program on an ongoing basis. However, we are very aware of the need for the program and are committed to finding other funders. We would like to congratulate the 65 young people who have been awarded Take the Wheel bursaries so far, and congratulate in advance the successful applicants in in July.
We would like to thank MCFD for providing the year of Take the Wheel funding, which allowed us to successfully run the program, understand the continued need for it, and most importantly, impact the lives of youth in a positive way.
For more information regarding the Take the Wheel Program contact Shannon Dolton, Engagement Coordinator by email, or by phone at 604.527.7762 ext 109 or cell 604.353.3495.
Programs that offer similar resources to Take the Wheel include:
Reach for Success Bursary
The Reach for Success Bursary provides up to $500 for youth who are working toward a goal but facing a financial barrier. The bursary could be put toward a driver training course or package or could be used to pay down transit fines. Learn more.