Youth Retreats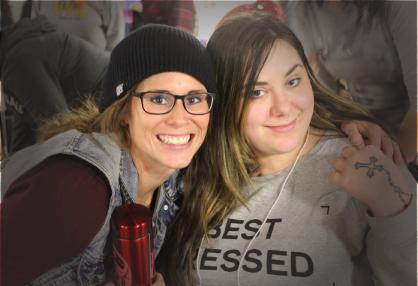 Would you attend a Virtual Youth Retreat?
July 15, 2020 
Dear youth members, participants, volunteers and community partners,  
After careful consideration the Federation of BC Youth in Care Networks has made the decision to cancel our upcoming Youth Retreat (SCM #80) that we were planning for October 2020 at Zajac Ranch in Mission, BC. 
The decision to cancel the October retreat was not made lightly. We have been monitoring the situation and believe that cancelling the retreat aligns with the safety precautions for Phase 3 of BC's reopening, which still includes physical distancing, bans on gatherings of 50 people or more, and no overnight camps.
We know that this may be disappointing for folks who were looking forward to getting together in person, but we are looking at the possibility of hosting a Virtual Youth Retreat in October! We want to find a way to bring our Fed Family together even if it means virtually.
But we need your feedback first! We would love to hear from you about whether you think we should host a Virtual Youth Retreat, and any ideas you might have for workshops and activities. Our hope is for it to be as much like a regular Youth Retreat as possible, but with the bonus of having a chance to win an iPad if you attend the retreat!
Please let us know if this is something that you're interested in or other ideas you might have! If we don't get enough interest it's okay because we are still hopeful that we'll be able to hold our next in-person Youth Retreat (SCM) in April 2021.
We really want your feedback so please complete a very brief survey to tell us what you think by July 27th at 5 PM.
If you have any questions please contact Steve Smith by email at steve.smith@fbcyicn.ca, Facebook "Steve Smith Work" or work cell 604-353-3508. 
We are still here for you as a staff team and as a broader care community. We encourage you to stay connected with each other and the Fed staff during this challenging time. Some ways to reach staff are below:  
Jessy Neal
Email: jessy.neal@fbcyicn.ca
Phone: 604-358-8234
Facebook: Jessy Neal – fbcyicn
Shannon Dolton
Email:shannon.dolton@fbcyicn.ca
Phone: 604-353-3495
Facebook: Shannon Dolton fbcyicn
Steve Smith
Email: steve.smith@fbcyicn.ca
Phone: 604-353-3508
Facebook: Steve Smith work
Keep strong and remember we are here if you need us!
Sincerely,
Federation of BC Youth in Care Networks
Retreats (SCMs, or Steering Committee Meetings)
Our retreats bring youth in and from care from all across the province together to learn life skills, have fun, build lasting friendships, direct the work of the organization, contribute to government consultations, and build a provincial community.
Come out and see what we are all about!
If you are a young person between the ages of 14 and 24 who has experienced some form of government care (including experience with child and youth mental health services, addiction facilities, custody centres, extended family placements, Community Living BC programs, or homelessness) our camps are for you!
Our camps create a fun, safe environment where you can connect with other young people who are building a provincial network for youth in and from care.
Great Times, Amazing Memories
Fed retreats are held at recreational outdoor camps across the province several times a year. Many of our participants come back year after year and for them, the experience is much more than just a camp.