Youth Retreats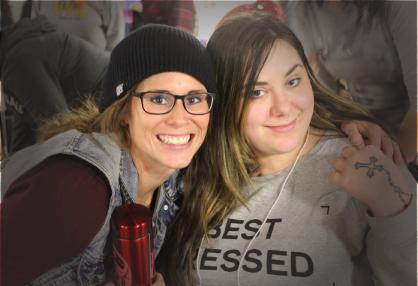 SCM #79 Cancelled due to COVID-19 Health Concerns
March 17, 2020
Dear youth members, participants, volunteers and community partners,
After careful consideration the Federation of BC Youth in Care Networks has made the decision to cancel our upcoming Youth Retreat (SCM #79) that was scheduled for April 24-26, 2020 at Zajac Ranch in Mission, BC.
The decision to cancel the April retreat was not made lightly. We have been monitoring the situation and believe that cancelling the retreat aligns with the safety precautions that are being recommended by provincial and federal health authorities about COVID-19, including social distancing and avoiding gatherings of over 50 people.
We know that this may be disappointing for folks who registered for the Youth Retreat (SCM #79). We're disappointed too, but before you know it we will be seeing everyone at SCM #80 from October 23-25, 2020. In addition to this general notice we are reaching out directly to everyone who registered for SCM #79.
We are still here for you as a staff team and as a broader care community. We encourage you to stay connected with each other and the Fed staff during this challenging time. Some ways to reach staff are below:
Jessy Neal
Email: jessy.neal@fbcyicn.ca
Phone: 604-358-8234
Facebook: Jessy Neal – fbcyicn
Shannon Dolton
Email:shannon.dolton@fbcyicn.ca
Phone: 604-353-3495
Facebook: Shannon Dolton fbcyicn
Steve Smith
Email: steve.smith@fbcyicn.ca
Phone: 604-353-3508
Facebook: Steve Smith work
We also encourage you to practice good health hygiene, including:
Wash your hands with soap and water for at least 20 seconds
Use hand sanitizer with at least 60% alcohol
Avoid touching your eyes, nose, and mouth especially with unwashed hands
Stay at least 1 metre away from other people
Avoid close contact with people who are at risk, especially seniors
When coughing or sneezing cover your mouth and nose with your arm
Clean and disinfect frequently touched objects and surfaces such as toys, electronics, and doorknobs
Stay home if you are sick
Stay home in general if you can
We will be sharing a resource later this week on how to stay connected and cope with the recommended social distancing during this time. This will be shared on our social media pages so be sure to follow us on Facebook at @YouthInCareBC and Instagram at @fbcyicn
Keep strong and remember we are here if you need us!
Sincerely,
Federation of BC Youth in Care Networks
Retreats (SCMs, or Steering Committee Meetings)
Our retreats bring youth in and from care from all across the province together to learn life skills, have fun, build lasting friendships, direct the work of the organization, contribute to government consultations, and build a provincial community.
Come out and see what we are all about!
If you are a young person between the ages of 14 and 24 who has experienced some form of government care (including experience with child and youth mental health services, addiction facilities, custody centres, extended family placements, Community Living BC programs, or homelessness) our camps are for you!
Our camps create a fun, safe environment where you can connect with other young people who are building a provincial network for youth in and from care.
Great Times, Amazing Memories
Fed retreats are held at recreational outdoor camps across the province several times a year. Many of our participants come back year after year and for them, the experience is much more than just a camp.