Youth Retreats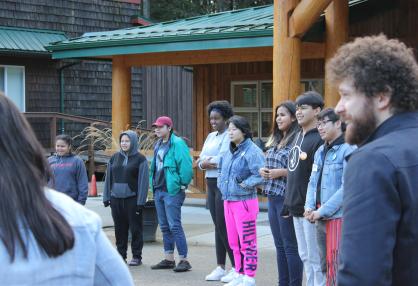 Youth Retreat is Happening on November 4-6, 2022

We are so excited to announce that our next Youth Retreat will be happening from November 4th to 6th, 2022. We can't wait to share space and be in person with our Fed Family once again!
Registration is now OPEN!
The application deadline will be October 6 at 9am. 
Check out our handy information package on how to apply and to access the application forms.
What are Youth Retreats?
Youth Retreat is a three-day event where young people meet other young people from care, have their voices heard, guide the Fed in the work we do, and most importantly have FUN and CONNECT with others!
SUPPORT
If you have any questions or need support, connect with Marcey:
Email: marcey.amaya@fbcyicn.ca
Phone/text: 604-355-2530
Facebook Messenger: Marcey Amaya FBCYICN