Feature Friday with Jessy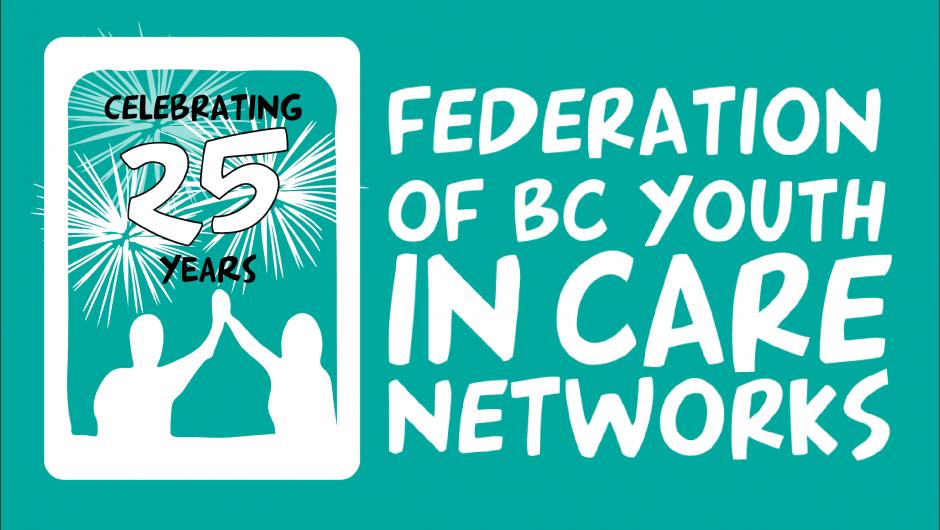 This week we are happy to introduce Jessy, a former youth in care and Fed member. These days, Jessy stays engaged with the Fed as an alumni, and helps current youth in care as a Youth Outreach and Empowerment Social Worker.
When did you become a member and then alumni of the Fed?
I became a member of the Fed when I was 14 years old in 2002 and became and alumni of the Fed in 2013 when I turned 25.
How did you hear about the Fed and why did you decide to join?
I heard about the Fed from my now adopted mom, Willy Neal. She had been bringing youth in care down to the fed conferences since close to the beginning of the organization. She saw a bit of a spark in me and thought I would be a good person to bring down to the conference and get involved with the Fed.
What is your favourite Fed memory?
I have shared this memory before, but it still rings to be my most favourite memory of the Fed today. We were at camp Zajac, I can't remember the number of the end of the SCM, but it was at a closing circle in the gymnasium. We were all in a circle with everyone getting a chance to say what their favourite thing about the weekend was. It was the one male youth's first experience at the Fed SCM weekend. When the circle had gotten around to this youth, he started to cry almost immediately. And everyone was overwhelmed with emotion. This was the one place and group of people where the youth had felt completely comfortable and accepted and was able to share his emotions freely with everyone.
How has being involved in the Fed impacted your life?
Being involved in the Fed has actually given me a direction and purpose to follow in my life. I came to the Fed as a really shy young kid with low self-esteem and self-worth. The first couple years of me attending SCM was very interesting for me as I was mostly an observer, but the atmosphere of other young people who experienced the care system was so welcoming and accepting that you left the events feeling like you were leaving your family behind. My foster/self-adopted mom jokes with me still about how when we were leaving the SCM's to go home (long 8 hour drives) that I would always cry when I left. It was the only place where I felt safe and that I had people around who were content to let me be me. I found a voice through all the workshops and support that Fed offered through the SCMs and these made me apply to different volunteer opportunities. I got the opportunity to be involved in a project with youth across the country to record our stories into a story like form to be used in a video and book format to train social works across Canada. That was the real start to my passion for improving the lives of children and youth in care. It gave me the direction that I wanted to take to get into the care system as an employee and make changes from the inside.
Which of the Fed's programs was most important to you?
The most important program in my opinion would be the SCM meetings that happen 2 – 3 times a year. They are the only place that I have been to that creates the space for youth to meet other youth that come from similar experiences and be totally accepted, without having to share their entire story over and over again. The SCMs are a space that educates the youth about their rights and gives them the opportunity to share their experiences and expertise into projects that can directly affect their lives. I have been involved for a period of 16 years and have seen countless changes to the system based on youth voice and input into the ministry. There was not anything before that celebrated youth in care that had successful stories like BC Child and Youth in Care Week, there were very limited services before for youth who were turning 19 and now there are programs like Agreements with Young Adults and the tuition waiver for post-secondary schools and trades programs across BC for example. I think without an organization like the Fed that helps to empower and educate youth to become advocates in the community, supports like this would not exist. I am so proud to have been a witness to the growth of the Fed and its members over the years.
Do you have any advice for young people thinking about getting involved with the Fed?
Please if you have the opportunity to be involved in the Fed, even in a small way we would love to hear your voice and help you realize your own potential. You have so much to give in so many ways that you probably are not yet even aware of. We learn new things from every experience and you could have the ideas that make some significant changes for yourself and others like you!
How do you think that the advocacy of the youth in care community over the past 25 years has changed the experience of youth in and from care in BC today?
I kind of hinted on this in the previous question, but I believe that young leaders being unafraid to use their voices and share their stories with other youth as well as invested adults, workers, community members, etc. have had a tremendous effect on change for youth in and from care over the past quarter of a century. My favorite story to share to new social workers is the story of where section 70 rights of children and youth in care came from. Not many know this but in 1993 a group of young people went to MCFD and advocated for youth in and from care in BC to have their own rights. At that time youth in care did not have any rights specifically for themselves, and the rights for youth in care actually stemmed from rights for animals. So we have gone from having no rights to having our own, we have gotten access to post-secondary education at every public institution across BC, we had a program that ran for a couple years giving former youth in care a chance at an internship program within MCFD, the Fed has been able to support youth members to meet with several ministers of MCFD to voice their concerns and suggestions on how the system could be improved, the Fed was recognized as a leader in the youth in care movement and was invited to participate in several national conferences in Ottawa and bring youth representatives Cuick story insert, In 2011 I got to be part of one of those youth delegates who went and shared and actually met Justin Trudeau - before he was prime minister of course and Cindy Blackstock there). BC continues to be a big leader in change when it comes to bettering the lives of youth in care and I believe a lot of it had to do with the education, empowerment and advocacy of youth who were supported and encouraged to share their experience and expertise. They have made such a difference in my life and have really supported me to be the advocate that I am today.
What advice do you have for the Fed to make its next 25 years even better?
Some advice I would give to the Fed would be to find some very rich sponsors who believe in the cause!
In all seriousness though, I suggest continuing to search for and create different opportunities for youth to share their experiences in safe and meaningful ways, continue to empower them to be their own advocates, continue to give youth opportunities to be the leaders that they were meant to be and help them obtain the training that they need to get like facilitation skills, public speaking, grant writing skills, basic leadership skills, assistance with communication and learning about emotions etc. Who better to set the goals for the Fed then the youth themselves? We need the opportunities like leadership training and Steering Committee Meetings where youth can gather and support each other and learning those skills. Having that strong support network of peers and supportive staff is a key element to the empowerment of youth.
I just want to take the opportunity to thank you for reading, and I hope to meet several new young leaders throughout the next quarter century
J.